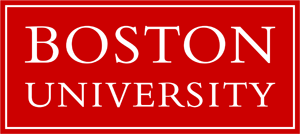 DIGITAL MARKETING MANAGER, Questrom School of Business, Marketing & Communication at Boston University
BOSTON, MA 02215
The Digital Marketing Manager is responsible for all elements of the official digital marketing channels for the Questrom School of Business, including the forward facing web site.
This position manages the back end of bu.edu/Questrom, creating and managing pages on Wordpress, revising the architecture as needed, generating forms, and optimizing pages for search engine optimization as applicable. Other responsibilities for bu.edu/Questrom are all aspects of the creation and management of timely, accurate, engaging, and informative brand-based content for the website. The Digital Marketing Manager directs the Questrom social media channels on a day-to-day basis, including weekends and holidays, posting verbal and visual content, answering questions and comments, managing engagement, and utilizing the full application programming interface (API) and feature set for each social media channel.
This position also includes responsibility for various components of Questrom's advertising program including the creation and maintenance of various digital ad formats (including social media ads), digital landing pages, forms, customer relationship management (CRM) testing, on-site analytics, and end-to-end digital campaign support. Reporting to the Director of Marketing, the Digital Marketing Manager collaborates with the Marketing & Communications team to further support the goals and objectives of the department and advance the digital brand presence for the Questrom School of Business.
The Questrom School of Business believes that the cultural and social diversity of our faculty, staff, and students is vitally important to the distinction and excellence of our research and academic programs. To that, we are especially eager to have join our ranks a colleague who supports our institutional commitment to ensuring BU is inclusive, equitable, diverse, and a place where all constituents can thrive. The Questrom School of Business seeks to continue diversifying our faculty, student and staff ranks, recognizing that diversity of experience and thought deepens the intellectual endeavor.
Required Skills
•Experience with marketing strategy and its application in on-line communications
•Strong familiarity with platforms such as WordPress, Adobe Creative Suite, Hootsuite, Sprinklr, or similar applications
•Agile user of web and social media, fluent with current and evolving forms of technology
•Demonstrated knowledge of analytics its application in marketing and communications
•Ability to manage concurrent projects and prioritize on the spot
•On-going interest in evolving forms of new media and communication and the software, processes, and technology that drive these areas
Required Experience
•B.A./B.S. required, marketing, advertising, communications, or related field preferred.
•3-5 years experience with expanding responsibilities executing communication strategies and tactics.
•Proven ability to manage multiple projects. Experience with WordPress, Adobe Creative Suite, and social experience management systems as well as an understanding of SEO best practices