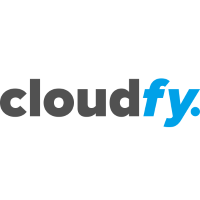 Digital Marketing Manager SaaS Ecommerce at Cloudfy Inc.
BASKING RIDGE, NJ 07920
This is a great opportunity to be part of a fast-growing tech company with an international reach. Join a team of 100+ ecommerce specialists based in the UK, US, India and Australia.

The specific role is to be the marketing manager for a high growth SaaS B2B Ecommerce platform, defining the strategy and driving growth in the US. You will be one of the first employees in the US so it's important you are a self-starter and results driven.
About the role:
As Digital Marketing Manager, this is an exciting opportunity to join a dynamic team and be responsible for developing, managing and implementing the Marketing strategy, nurturing and growing lead generation to help drive revenue. To be clear this is a hands on digital marketing role, with an expectation that the candidate will have direct hands on experience managing paid advertising and a detailed technical knowledge of Search Engine Optimisation, creating content and Social Media Marketing.
This role will help set the direction and pace of the development and implementation of the marketing strategy, support business development and growth, respond to market trends and client requirements/feedback, and importantly, drive lead generation to achieve increasingly higher, consistent recurring revenues.
Duties Include (but not limited to):
Managing the website and social media management
Paid advertising
Content management
Data Analytics to unlock new business insights to drive growth.
PR and corporate communications
The Person:
A strong focus on results
Digital Marketing implementation specialist, with experience in a similar role.
Strong verbal and written communication skills
Experience in SaaS / Software Sales
Have an understanding and experience within the Tech Industry
60,000.00 - 80,000.00 /year