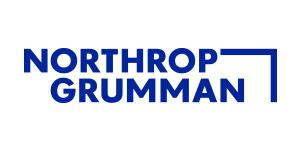 Dir Programs 2, GBSD Systems Engineering %26 Integration IPT Leader at Northrop Grumman Corporation
Roy, UT
Job Description
Program Management
Embarkon a career putting innovative, reliable, and agile products and ideas intoorbit, and beyond. Northrop Grumman has opportunities waiting for you that playa vital role in human space exploration, national defense, and scientificdiscovery, supporting multiple programs across the universe. With us, you'lldiscover a culture of curiosity and collaboration that will have you DefiningPossible from the day you start. Our space systems connect and protect millionsof people on earth every day, now and for the future. Explore your future andlaunch your career today.

Northrop Grumman Space Systems is seeking aGroundBased Strategic Deterrent(GBSD)SEI Director to join our team of qualified, diverse individuals.
The selected candidatewill lead a highly dynamic, engineering team in the execution of systemsengineering and integration for the GBSD EMD contract execution.
In this role,theDirector will be responsible for the following:
Lead the SEI team andprovide strategic and tactical direction to the systems engineering teamresponsible for EMD contract execution. Execute Systems Engineering processesand approaches leveraging modern Model Based tools to support the USGsobjective of "Owning the Technical Baseline" and developing an affordable,sustainable Weapon System.

Partner with the AirForce customer to ensure that the Weapon System requirements are met throughthe analysis of the Critical Designs of the flight, ground, training andsupport segments and ultimately the verification of all Weapon Systemrequirements. Support the component, unit and other lower level risk reductionand design maturation activities that will support CDR analyses andVerification.

Provide program wide SystemsEngineering leadership, partnering with flight,ground, training and support segment Systems Engineering teams to ensure aconsistent implementation and execution of the requirements, processes, toolsand products. Partner with the GBSD Chief Engineer to ensure overall WeaponSystem design integrity satisfies USG Weapon System requirements.

Establish SE trainingguidelines and timelines, performance reviews and mentorship for skillsdevelopment career growth
Candidates must haveexceptional leadership and teambuilding skills, strategic thinking, strongtechnical acumen, and the ability to lead the systems engineering disciplineacross the program.
UTSpace