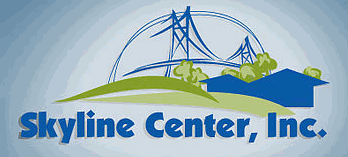 Direct Support Professional at Skyline Center, Inc.
Clinton, IA 52732
We are growing and need your help!  Consider working with Skyline Center, Inc., a locally-based, non-profit organization in business for over 53 years which proudly serves individuals with disabilities who live and work in our community.  You will be working in a home setting, helping with all daily living skills and social interaction with our individuals.  Must have a high school degree or GED, 18 years of age with a valid driver's license, reliable vehicle that is currently insured and an acceptable driving record. Part time opportunities for 2nd and 3rd shift with flexible scheduling, casual dress and no experience necessary as we provide paid training. Sign on bonus at 60/90 days.
Job Description
JOB SUMMARY:
            Assists individuals served to lead a self-directed life and contribute to the community, assists with activities of daily living, encourages attitudes and behaviors that enhance community inclusion. This position is responsible for providing direct support, positive direction, and assistance to individuals in accordance with organizational policies and procedures; and personal outcome measures.
To perform this job successfully, an individual must be able to satisfactorily perform each essential function. The requirements/qualifications listed below are representative of the knowledge, skill, and/or ability required for this position. 
ESSENTIAL FUNCTIONS:
1.      Provide direct support and positive directionin all daily living skills to individual served, including but not limited to, nutrition, shopping, laundry, housekeeping, simple household repairs, personal hygiene, health care, safety, communication, interpersonal relations, mobility, financial assistance, provide assistance in learning the skill of properly taking medication (s), and community integration.
2.      Provide services, utilizing frequent and appropriate interventions.
3.      Assist individuals served to understand and follow their physician's orders regarding diets, re-positioning, and range of motion, etc.
4.      Employees providing overnight services will monitor and supervise individuals served according to each individual ICP/Personal Plan.
5.      Facilitate communication and provide other necessary assistance to individuals served to attend medical appointments and therapies.
6.      Maintain and submit all required documentation daily (e.g., time sheets, expense reports, progress notes, and other required daily paperwork).
7.      Review and complete documentation for individual medication sheets, data collection sheets and communication logs as required.
8.      Provide incidental transportation in privately owned vehicle, or by agency owned vehicle, for individuals served as needed.
9.      Carefully read procedural memos and follow all policies and procedures.
10.  Adhere to safety rules and procedures.
11.  Must remain alert and awake while providing services throughout scheduled shift. No sleeping is allowed during any shift.
12.  Adhere to work schedule unless prior arrangements are made through direct Supervisor or Designee.
13.  Ability to attend and successfully complete all required training, mandatory meetings and other training's as required.
14.  Must be able to manage time effectively, to work alone and as a team member.
15.  Communicate regularly with Supervisor, Life Coach and stakeholders as needed regarding individual's progress, issues and concerns.
16.  Possess the ability to organize, to mediate, to be creative, to multitask, and to be empathetic and willing to learn appropriate interventions.  This includes the implementation of personal plans, completion of assessments and daily documentation. 
17.  Must have knowledge of intervention techniques, behavior modification strategies, medical and psychological aspects of disability issues.
18.  Must occasionally lift and/or move up to 50 lbs., using proper lifting techniques.
19.  Ability to effectively communicate the English language both written and orally.
20.  Must have valid driver's license, good driving record and a vehicle that is insured & privately owned.   
21.  Ability to perform tasks to include standing, walking, running, listening and smelling.  Must have full range of body motion, including handling and lifting individuals served.
22.  Must be able to stand for long periods of time, and be able to tolerate extreme heat or cold.
23.  Must be current on CPR/1st Aide.
24.  Other duties as assigned
QUALIFICATIONS:
1.      Must be 18 years of age.
2.      High School Diploma or equivalent required.