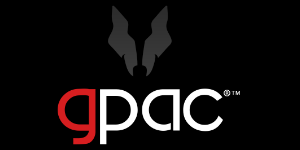 Director, Business Development at gpac
Chicago, IL
Job Description
We have partnered with a Midwest Contract Research Organization that is looking for a talented Director of Business Development. This individual will promote and sell their services and expand their client base while fostering strong client relationships. The ideal candidate must have an existing client relationship portfolio that is strategic to the chemistry business.
Responsibilities:
Identify and develop new business while maintaining current business for the company's line of service ( synthetic chemistry, process chemistry, analytical chemistry, process scale-up and production) by utilizing tactical, strategic and consultative selling approaches.
The primary measure of the success in this role will be the achievement of annual sales targets set by Executive and Business management.
Conduct face-to-face client visits/meetings and/or teleconferences on a regular basis, document the substance of these meetings and develop proper follow-up and action plans to further the opportunity.
Territory will include a significant segment of North American. Travel could be up to 50-60% depending on home base.
Requirements:
Bachelor's Degree in Chemistry or Engineering preferred or equivalent experience in a related field.
Minimum 5-7 years chemical or Pharmaceutical/CRO sales experience required.
Must have experience working with/ selling Active Pharmaceutical Ingredients.
Please apply with resume below.
For additional information please contact: Heather Engberg
Search Consultant, gpac
O: (605) 231-4547
heather.engberg@gogpac.com
All qualified applicants will receive consideration without regard to race, age, color, sex (including pregnancy), religion, national origin, disability, sexual orientation, gender identity, marital status, military status, genetic information, or any other status protected by applicable laws or regulations.
GPAC (Growing People and Companies) is an award-winning search firm specializing in placing quality professionals within multiple industries across the United States for the past 29 years. We are extremely competitive, client-focused and realize that our value is in our ability to deliver the right solutions at the right time.