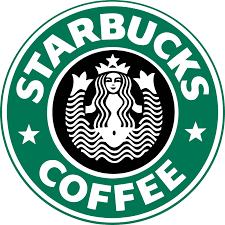 director, Corporate Counsel, Labor %26 Employment – Costa Mesa, CA at Starbucks
Costa Mesa, CA
Job Description
director, Corporate Counsel, Labor Employment – Costa Mesa, CA190004923Starbucks
director, Corporate Counsel – Labor & Employment – Costa Mesa, California
From the beginning, Starbucks set out to be a different kind of company. One that not only celebrates coffee and its rich tradition, but that creates a feeling of connection. We develop and support partners (employees) who share this passion and are guided by their service to others.
As a Starbucks director, corporate counsel – Labor & Employment, you will play an integral role in helping a highly complex, fast paced organization in a rapidly changing environment adhere to its mission and values by ensuring that we properly maintain compliance with employment laws, assess risk balanced with business objectives, offer solutions, hold each other accountable and treat partners with respect and dignity.You will support multiple client groups and use your seasoned judgment and experience to counsel our Partner Resources (HR) Organization and retail leaders at varying levels on wage and hour compliance, workplace accommodations, protected leave, performance management, claims of harassment, discrimination and retaliation, manager and sensitive separations, business reorganizations and compliance with federal, state and local labor and employment regulations. You will direct and oversee investigations alleging unlawful employment actions.You will work with and oversee outside counsel and in-house paralegals to defend lawsuits and agency charges filed against the company.In addition to retail clients, you will similarly advise functional support groups on issues of compliance, performance management, discipline, accommodations, corporate reorganizations and more.Experience advising retail businesses is a plus but is not required.
Leveraging your previous experience, we will enable you to:
Guide – Clearly and concisely communicate strategic legal counseling to Starbucks retail operations teams, as well as the adjacent businesses and functions that collaborate with and support the business.

Collaborate – Establish highly collaborative relationships with clients and with other legal department partners to provide cross-functional support for the business, including helping paralegals and other support staff to succeed.

Be a Trusted Advisor – Help advance business objectives and mitigate risk by acting as a trusted advisor whose strategic thinking, business acumen, pragmatic problem-solving and proactive counsel are sought out by clients.
We'd love to hear from people with:
At least nine years of relevant substantive legal experience in labor & employment law and litigation in a law firm or in-house legal department

Extensive California wage & hour compliance and litigation experience

Experience managing complex class actions and PAGA claims as well as single plaintiff cases

Experience managing outside counsel to ensure efficiency and fiscal prudence

Experience proactively recognizing and managing e-Discovery issues

Demonstrated history of challenging the status quo, identifying improvements to mitigate systemic risks and working with stakeholders to implement solutions

Experience and judgment necessary to operate with significant autonomy in advising leaders at all levels from first-line managers to senior executives

J.D. from accredited law school

Licensed to practice law in California
We hope to hear from you!Click "Apply Online" to begin the application process today.
Starbucks and its brands are an equal opportunity employer of all qualified individuals.

We are committed to creating a diverse and welcoming workplace that includes partners with diverse backgrounds and experiences. We believe that enables us to better meet our mission and values while serving customers throughout our global communities. People of color, women, LGBTQIA+, veterans and persons with disabilities are encouraged to apply.

Qualified applicants with criminal histories will be considered for employment in a manner consistent with all federal state and local ordinances. Starbucks Corporation is committed to offering reasonable accommodations to job applicants with disabilities. If you need assistance or an accommodation due to a disability, please contact us at 206-318-0660 or via email at applicantaccommodation@starbucks.com
false