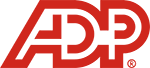 Director, Customer Experience at ADP LLC
Florham Park, NJ 07932
The Director of Customer Experience for the SBS Marketing team will drive the initiatives necessary to create a best in class online experience assisting prospects and customers to complete their journey online or guiding them to completion using the digital realm as the entry point.
The duties for this role includes online User Experience, Net Promoter System (NPS), analysis of client feedback, closed loop process, Voice of the Client programs and initiatives, Relationship Management Programs and Client Programs (such as Client User Groups and Client Advisory Council).
Communicates the status of Customer Experience and Innovation initiatives, challenges, tactics and strategy to field leadership, Business Unit Senior Leadership Team and on occasion will provide BU updates to ADP SBS Senior Leadership Team. Additionally, assures that the voice of the customer is represented in decision making at all levels of the organization. Thinking differently will be a key asset as the group works to build a unique experience within the ADP organization. Reaching customers where they are and activating them is the goal.
The Director, Customer Experience is responsible for monitoring metrics for trends and establishing and executing upon initiatives to support an enhanced customer experience or other initiatives. Leads the strategy regarding the User Experience, NPS lifecycle and the closed loop process and is responsible for assessing customer insight through supporting analytics and initiating and executing upon initiatives to support the customer experience roadmap.
Drive the usability requirements necessary to build out best in class online experiences for attracting prospects where they are in the digital ecosystem and providing those prospects with an engaging and clear mechanism to complete the task of purchasing.
Perform usability studies and analysis, either online or in person, to determine the voice of customer necessary to build best in class experiences
Oversees the execution of the NPS survey lifecycle which includes survey calendar and survey governance, as well as survey analytics which include predictive modeling, client profiling and the development of reporting portals and dashboards. Oversees the creation and execution of the closed loop program to ensure client feedback is acted upon to drive business process innovation, improvements and addressed timely with updates to both clients and associates.
Assures that the voice of the customer is represented in decision making at all levels of the organization. Leverages client economics and segmentation to prioritize and focus on projects that positively impact client loyalty which will be a significant contributor to organic growth. Map clients' end-to-end client experience including the customer journey across market segments and distribution systems (sales channels).
Drives quarterly customer reviews and customer advisory boards to identify key trends and execute upon initiatives that enhance the customer experience.
Utilizes customer advisory board intel, conducts Industry studies and establishes knowledge regarding best-in-class practices to recommend, create and implement strategies including but not limited to the use of support channels including chat, email and phone to improve client experience
Design and deliver reporting to key functional groups and executives for identification and execution of required changes including the initiation of BPI initiatives.
Develop key metrics and performance indicators for customer acquisition, retention and experience working with Marketing and Product leaders. Use business analytics and intelligence to provide proactive insight to all relevant stakeholders to create and drive change to improve the customer experience and engagement.
Identify improvements across the dimensions of people, process & technology with the goal of improving the customer experience and partner with Marketing and Product leaders to execute.
Performs other related duties as assigned.
Required:
Experience in conducting Usability Studies both online and in person
Experience with Net Promoter desired; certification a plus.
Experience in working with Development and Product groups to complete design and UX initiatives
Strong quantitative, analytical, benchmarking and statistical skills
We're designing a better way to work, so you can achieve what you're working for. Consistently named one of the 'Most Admired Companies' by FORTUNE Magazine, and recognized by DiversityInc as one of the 'Top 50 Companies for Diversity,' ADP works with more than 740,000 organizations across the globe to help their people work smarter, embrace new challenges, and unleash their talent. "Always Designing for People" means we're creating platforms that will transform how great work gets done, so together we can unlock a world of opportunity.
At ADP, we believe that diversity fuels innovation. ADP is committed to equal employment opportunities regardless of race, color, genetic information, creed, religion, sex, sexual orientation, gender identity, lawful alien status, national origin, age, marital status, or protected veteran status. We support an inclusive workplace where associates excel based on personal merit, qualifications, experience, ability, and job performance.