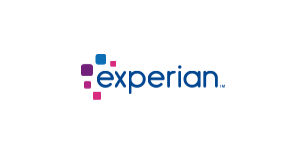 Director Data Strategy and Partnerships (Location Flexible) at Experian
Chicago, IL 60601
Experian Marketing Services (Targeting)
Director, Data Strategy and Partnerships
The Director, Data Strategy and Partnerships will drive the data strategy and data acquisition efforts for Experian's Marketing Services business, which is a leader in consumer marketing data serving clients including brand marketers, agencies, media sellers, and digital platforms. Data is our most critical asset and we are constantly evaluating new sources of data that would add value to our products. The Director will develop, manage and optimize all data partner relationships. The Director would be responsible for developing our data roadmap, identifying and evaluating new data sources, determining the best structure for data deals and managing and optimizing existing data relationships. The position requires working with a diverse set of potential external partners including data aggregators, digital data and advertising technology companies, niche data providers, public sources and more. The role will also collaborate extensively with internal organizations including data management, data governance, product management, sales, and procurement.
Key areas of responsibility:
Develop overall data strategy and three year data roadmap, ensuring it is aligned with the Business' strategy and supports the Strategy, Product and Innovation teams in creating new product
Stay current and ahead of consumer data trends, serving as a subject matter expert for the organization, and informing product and business strategy
Identify, evaluate, negotiate and manage key data partnerships to drive growth:
Lead the assessment and /testing of new data assets
Determine the appropriate deal structure for new data partnerships and continually assess existing data relationships to ensure optimal structure and ROI to Experian
Negotiate data contracts and execute data licensing agreements
Manage and grow complex data partner relationships through clear communication, leading QBRs and developing relationships with partner senior leaders
Drive cost management initiatives to optimize data budget across data sources and optimize exchange of value for more strategic relationships
Provide guidance and expertise on leveraging and monetizing data assets across the organization s
Engage with internal stakeholders to determine data needs/requirements and value of data/ROI
Work with Global Sourcing to execute RFPs and Data Licensing agreements with partners/vendors.
Engage with legal and privacy teams to vet sources and review data assets and proposed uses of data to ensure regulatory compliance.
Monitor data vendors on an on-going basis to ensure compliance with data/privacy regulations.
Manage small team focused on Data Strategy and partnerships (goal setting; managing performance)
Knowledge / Skills
Advanced knowledge of the direct/digital marketing industry.
Extensive knowledge of offline and online data assets and providers in the marketing industry
Strategic thinker coupled with ability to roll up sleeves
Knowledge of federal, state legislation as it relates to the Direct/Digital Marketing business, Privacy and Industry regs (NAI, ANA). Good understanding of CCPA and obligations on data collectors
Outstanding written and verbal communication skills, and ability to create high impact presentations for senior level audiences Excellent market research skills: ability to gather data from a wide variety of sources and organize into meaningful observations to develop potential product/market opportunities
• Insightfulness to quickly assess strategic opportunities, sometimes based on limited samplings of information
• Must be self-motivated, resourceful and possess a high level of initiative
• Ability to thrive in a fast-paced, dynamic environment
• Superior analytical and organizational skills with a strong attention to detail
• Comfort with public speaking and interacting with partners and clients
Qualifications and Experience

MA/MS/MBA preferred.
10+ years of experience in a data acquisition/partnerships in consumer marketing with at least 5 years of digital experience
3+ years managerial experience.
Advanced experience working with consumer data products, either in acquisition, development or evaluation with significant experience with digital data
Experience negotiating complex partner agreements and managing ongoing partner relationships
Experience in vendor management, RFPs, and contract negotiations
Ability to communicate to internal and external stakeholders the value of data
Fluent in marketing/identity data and data regulatory landscape