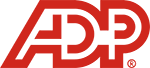 Director, Digital Measurement at ADP LLC
Roseland, NJ 07068
Director of Digital Measurement
The Director of Digital Measurement will be responsible for measuring digital marketing campaigns, identifying opportunities and providing recommendations to drive revenue and improve Data Driven Marketing effectiveness.
Successful candidates will have a good understanding of demand generation, full B2B lead funnel reporting, and must be able to interpret results for data-driven marketing campaigns and initiatives. He/she will partner with Digital Marketing, Content Marketing, Sales, Sales Operations, and internal Marketing stakeholders provide analysis, reporting and insights on opportunities to grow marketing qualified and sales qualified lead pipeline and improve the overall digital marketing program ROI.
Responsibilities:
Oversee the strategy, direction and, coordination of digital measurement across various digital marketing channels and dimensions
Lead the mining, analysis, and interpretation of data to develop actionable insights for complex business challenges
Design, develop and implement monitoring dashboards to enable fast, easy consumption for digital marketing leaders to spur faster optimization of our various digital channels
Assist in delivering proactive, strategic and ongoing analysis of paid media to help guide performance media team budget, bid and forecast against lead plan
Utilize analytical and critical thinking skills with the ability to generate ideas and distill complex data and business issues into presentations for both technical and nontechnical audiences
Present data findings across digital channels to various stakeholders including senior leadership across marketing and sales
Work closely with digital site analytics director to ensure all dimensions and events are tagged for accurate tracking/reporting
Partner effectively with a variety of business stakeholders including marketing, sales and our external agencies
Train and educate internal digital marketing stakeholders on reporting tools and data use
Make recommendations on business intelligence tools for digital marketing organization
Performing other ad hoc analyses as opportunities arise
Qualifications:
Bachelor's degree in Marketing, Information systems, math or computer science
7+ years of relevant experience
Deep experience with visual BI tools such as Tableau, Looker, Datorama or Data Studio
Experience with data warehouses including AWS and Google BigQuery
Adept at leveraging web analytics tools such as Google Analytics, Mouseflow, HotJar, etc.
Working knowledge of SFDC CRM
Ability to thrive in fast paced highly matrixed environment
Tech-savvy and interested in latest digital technology and tools available
We're designing a better way to work, so you can achieve what you're working for. Consistently named one of the 'Most Admired Companies' by FORTUNE Magazine, and recognized by DiversityInc as one of the 'Top 50 Companies for Diversity,' ADP works with more than 740,000 organizations across the globe to help their people work smarter, embrace new challenges, and unleash their talent. "Always Designing for People" means we're creating platforms that will transform how great work gets done, so together we can unlock a world of opportunity.
At ADP, we believe that diversity fuels innovation. ADP is committed to equal employment opportunities regardless of race, color, genetic information, creed, religion, sex, sexual orientation, gender identity, lawful alien status, national origin, age, marital status, or protected veteran status. We support an inclusive workplace where associates excel based on personal merit, qualifications, experience, ability, and job performance.