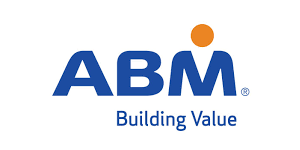 Business Development Director - K12 & HED at ABM Industries
Manhattan, NY
ABM (NYSE: ABM) is a leading provider of facility solutions with revenues of approximately $6.4 billion and over 130,000 employees in 300+ offices deployed throughout the United States and various international locations. ABM's comprehensive capabilities include electrical & lighting, energy solutions, facilities engineering, HVAC & mechanical, janitorial, landscape & turf, mission critical solutions and parking, provided through stand-alone or integrated solutions. Founded in 1909, ABM provides custom facility solutions in urban, suburban and rural areas to properties of all sizes — from schools and commercial buildings to hospitals, data centers, manufacturing plants and airports.
Job Title
Business Development Director - K12 & HED
Education
Bachelor's Degree
Job Type/ FLSA Status
Salaried Exempt
Job Description
Job Description 
We are looking for a Business Development Director to join our Education Solutions team to continue the growth of our business in the K-12 and Higher Education markets based in New York City.

Position Summary
The Business Development Director's objective is to demonstrate ABM's unique value to potential customers and provide them with assessments and proposals that address funding gaps and provide creative solutions to operating budget shortfalls. This is done through C-suite level interaction / customer advocating within an organization to understand their needs, and then turn that into a vision for a comprehensive solution.  You will play the role of the team quarterback between the customer's team and ABM's operations team. The ideal candidate will be able to "paint a picture" of success and become a consultant to the "needs" of the customer. Our company is driven to develop successful business relationships by making a difference, every person, every day. This position requires the Business Development Director to be well versed in public finance and financial acumen and to demonstrate an ability to navigate a complex selling environment.  Special emphasis is placed on building advanced financial strategies that overcome gaps and pressures within the client's operating budget. 
Position Details
•High level of motivation and ability to secure appointments with K12 and Higher Ed – C level decision makers 
Ability to drive sales process from start to finish 
Initiate contact 
Develop Sales Strategy 
Drive the team to the right solution 
Maintain Client relationships 
Perform the necessary research to qualify and develop a sales strategy for a specific territory marketing plan intended to secure sales at or above annual quotas
Good understanding of client finances and ability to read and understand client financial statements 
Secure key opportunities through financial agreements
Thorough understanding of energy conservation and energy governing laws/regulations
Stable employment record in HVAC or Energy Industry preferred  
Identify, qualify, develop and sell complex, bundled financial, facility and technical solutions 
Assist in developing the right solution/need for the customer
Ability to communicate, council, and sell at all levels of an Education organization but with extensive acumen at the "C" suite: Superintendents and business managers (K12) Presidents, CFOs, COOs, VPs of Finance, Treasurers (HED). 
 
Minimum Requirements
Proven success in selling complex multi-million-dollar facilities and/or performance contracts 
Experience selling into markets such as K-12 Education and Colleges/Universities is highly preferred
Extensive knowledge of proactive prospecting at the financial decision making level of K12 and HED 
Four-year degree, but additional years of experience in the Facilities or HVAC / Energy industry can be a substitute
Must have strong written and oral communication skills, presentation skills, and computer skills
Must be comfortable with speaking to large audiences
Ability to understand operating budgets
Ability to collaborate with an Operations Team, meet firm deadlines and quarterback the team so they do the same
Drive sales process, from start to finish, prospecting the opportunities and clients and developing sales strategy.
Ability to master ABM financial tools; Capital Generation Tool, ECM Matrix, Excel Pro Forma models with little management support.
Must be an outstanding presenter and therefore possess a complete understanding of MS PowerPoint & Excel
Must be able to produce a persuasive proposal through exceptional writing skills as required for all RFP's, RFQ's, contracts, and all other forms of written communication to the client. Must have exemplary MS Word skills.
Consistently implement Salesforce.com as the primary means of managing sales pipeline and activity
The advocate for 100% referenceable clients relating to this value proposition. 
Location
Manhattan, NY 10108 US (Primary)
NY, US

ABM is an EOE (M/F/Vet/Disability/Gender Identity/Sexual Orientation)
California Consumers Notice http://www.abm.com/californiaprivacy