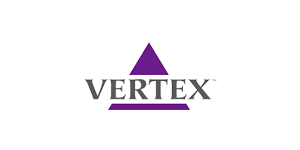 Director, Employee Relations at Vertex Pharmaceuticals Inc.
Boston, MA 02210
The Director, Employee Relations will be responsible for the Employee Relations function across approximately 3,500 employees in our biotech organization.  This individual will act in guidance with the Human Resource Business Partners, Business Managers and Senior Management on managing overall employment risk and Employee Relations resolutions.
You will be responsible for establishing formal Employee Relations practices where applicable and will provide oversight to the broader global organization. This position requires deep Global Employee Relations expertise as this individual will be instrumental in developing the framework and operating principles of ER and to support the overall employee experience.

Key Responsibilities
 
Design and implement an ER framework, including policies to drive continuously improving ER practices within the global organization
Develop, socialize and rollout ER processes, guidelines and practices.
Conduct investigations and address employee issues and complaints working in partnership with the HRBPs, Legal and Compliance to make recommendations on appropriate courses of action.

Assists in the preparation of comprehensive investigation reports which includes recommendations for complaint resolution. 

Provides insight and interpretation to managers and employees regarding relevant employment principles, complex employee relations issues, performance management, workplace investigations and critical incident management. 

Present investigation findings and trends at executive levels facilitating decisions where appropriate.

Manage and maintain ER procedures and practices to ensure compliance, enhance the employee experience, and promote our company values in partnership with Employee Services where appropriate.
Ensure ER cases are handled fairly and consistently in a timely fashion, and in line with company values and applicable laws.
Partner with HRBP's to create and implement change management strategies and communications in support of org design and changes as appropriate.
Maintain an accurate, organized and confidential case management system.
Analyze ER trends to develop solutions and strategies and make recommendations based on ER related data.

Designs and facilitates training and workshops on key HR policies and best practices.

Advises on business change including acquisitions, restructurings and reorganizations.

Manages all exit interviews and analyzes trends with recommended approaches to resolve areas of concern.
Minimum Qualifications
 
8+ years of relevant experience in the Employee Relations field and a BS or BA degree.

Experience in the biopharmaceutical industry desired.

Excellent verbal and written communication and presentation skills. 

Broad knowledge of HR principles, practices, and procedures in North America and globally.

Requires a depth of working knowledge and understanding of Human Resources legislation/employment law, principles, policies, and procedures.

Ability to exercise good judgment and provide strategic advice. 

Must have demonstrable experience in changing work environments and the effects associated in the HR area. 

Ability to effectively interact with employees at all levels of the Company. 

Effective customer service skills.

Excellent teamwork and interpersonal communication skills are required.

Must possess solid influencing skills. 

Work is performed without appreciable direction. Exercises latitude in determining objectives and approaches to assignment.

Ability to bring insight into the team/business in a multi-cultural and multi-location environment. 

Ability to manage a high volume of work.

#LI-TH1