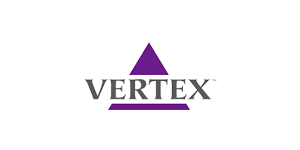 Director, Federal Government Affairs at Vertex Pharmaceuticals Inc.
Washington DC, DC 20001
Reporting to the Head of Federal Government Affairs, the Director of Government Affairs will play an integral role in developing and implementing coordinated federal advocacy strategies with federal policy makers and officials on issues that impact Vertex. The ideal candidate will thrive by thinking big, asking what is possible, and viewing challenges as opportunities. The ability to act with urgency to deliver high quality outcomes is a must. Applicants with a track record of fostering exceptional collaboration with internal and external partners to deliver excellent results are encouraged to apply.
Job Responsibilities:
 Be responsible for maintaining, cultivating, and engaging relationships that include U.S. Government officials, Members of Congress, and relevant Committee staff to create value-add opportunities that raise the company's visibility in Washington, DC and promote Vertex's interests in the public policy arena.
 Work closely with colleagues in Public Affairs Department (Policy & Alliance Development, State Government Affairs & Grassroots, and Community Affairs) to advance Public Affairs and Corporate goals. This includes providing political and strategic legislative expertise on activities critical to achieving corporate objectives and serving on various internal work groups.
Monitor legislation and identify and flag substantive policy and political opportunities and risks to the company's business. The Director must ensure internal departments are appropriately informed on issues that could impact Vertex's business and will work with the various departments to make sure they are fully leveraging our government affairs capabilities to advance Vertex's mission.
Interact with legislative consultants as appropriate to ensure pull through of federal government affairs strategies.
Engage industry trade associations and other partner organizations to promote alignment on priority company positions.
Possess a deep understanding of Vertex's medicines, technology, and the patients we serve and can communicate and translate them enthusiastically and appropriately to a variety of audiences.
Minimum Requirements:
Bachelor's degree required and minimum of ten years of relevant work experience.
Substantive experience with the federal legislative process for healthcare policy and interplay with executive branch policymaking; strong understanding of the political context in which the biopharmaceutical industry operates; working understanding of policies fundamental to ensuring patients have access t the medicines of today and tomorrow. Experience in cell and gene therapy, sickle cell, kidney disease, respiratory disease, muscular dystrophies, or Type-1 diabetes is a plus.
Strong network of relationships in Congress, and with key industry trade associations that shape the federal political and policy environment.
Excellent judgment to make decisions on complex business and healthcare policy issues, and act based on what is in the best interest of the company and patients.
Proven ability to forecast short and long-term implications of policy changes and political trends.
Innovative, energetic, entrepreneurial and resourceful; diplomatic, intuitive, inquisitive and mature; willing to offer opinions, suggestions, and judgments that are supported by sound logic.
This role is to be based Washington DC.
#LI-NP1