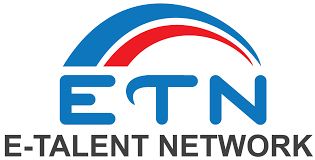 Director, Financial Planning and Analysis from TSC GLOBAL SOLUTIONS INC
Nashville, TN
Job Title: Director, Financial Planning and Analysis
Location: Nashville, TN
Duration: Long term


Required Qualification:
Master's Degree in accounting or in finance
Required Experience:
Ten (10) years' overall financial planning and analysis experience
Five (5) years' experience in a management-level position that oversees financial planning & analysis operations of an airport, a company or municipal entity.
Required Skills:
Ability to read, analyze, and interpret common scientific and technical journals, financial reports, and legal documents.
Ability to respond to common inquiries or complaints from customers, regulatory agencies, or members of the business community.
Ability to write speeches and articles for publication that conform to prescribed style and format.
Ability to effectively present information to top management, public groups, and/or board of directors.
Preferred Skills:
Knowledge of generally accepted accounting and auditing principles in the public sector.
Knowledge of organizational and governmental policies and procedures related to financial management.
Knowledge of ethical standards and how to apply them within MNAA.
Skill in using Windows-based accounting applications.
Skill in applying generally accepted accounting principles and accounting operations to organizational financial needs.
Skill in communicating effectively at all levels of the organization and with stakeholders, both orally and in writing.
Skill in using a personal computer, the internet, and other software to perform job-related functions.
Skill in using the Microsoft Windows operating system.
Skill in establishing and maintaining effective and professional working relationships with others.
Skill in organizing and prioritizing work, handling multiple responsibilities, and meeting deadlines
About our Company: -
E-Talent Network is responsible for carrying out the recruitment process and is a service provider for 22nd Century Technologies.
22nd Century Technologies is a business enterprise that supports demanding staffing programs for Corporations and State and Local Government Agencies. Its journey began in 1997 by supporting large Federal contracts which nudged us in the direction of creating large candidate pools across the country. Over the last 20 years, we have built a strong business model that is carefully constructed to deliver on multiple facets. We have proven past performance of providing services that exceed our clients' expectations. Today 22nd Century technologies supports clients in all 50 states and has grown to be a company that is trusted and sought for providing a complex mix of workforce solutions. With a firm grip on the entire spectrum of staffing solutions, we have placed more than 500,000 skilled resources and delivered 15 million+ man-hours.
"22nd Century Technologies is an Equal Opportunity Employer" and "US Citizens & all other parties authorized to work in the US are encouraged to apply."
E-Talent Network is proud to service TSCTI recruitment needs with Our Global Delivery model with 110 recruiters, data miners and research analysts working across multiple time zones is backed by an internal database of 2.4 million resources across all major industries.