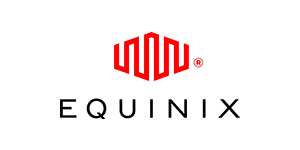 Director, Reporting and Analytics at Equinix, Inc.
Sunnyvale, CA
Director, Reporting and Analytics
Equinix is one of the fastest growing data center companies, growing connectivity between clients worldwide. That's why we're always looking for creative and forward thinking people who can help us achieve our goal of global interconnection. With 200 data centers in over 24 countries spanning across 5 continents, we are home to the Cloud, supporting over 1000 Cloud and IT services companies that are directly engaged in technological innovation and development. We are passionate about further evolving the specific areas of software development, software and network architecture, network operations and complex cloud and application solutions. 
At Equinix, we make the internet work faster, better, and more reliably. We hire talented people who thrive on solving hard problems and give them opportunities to hone new skills, try new approaches, and grow in new directions. Our culture is at the heart of our success and it's our authentic, humble, gritty people who create The Magic of Equinix. We share a real passion for winning and put the customer at the center of everything we do.
Job Summary: We are looking for a Director of Data Strategy & Governance with strong hands-on data strategy & management background and expert understanding of best practices in governance strategy, data system/technology, and quality data management approaches. In this highly visible role, you will partner with stakeholders across the organization to understand priorities and drive execution of business initiatives throughout enterprise domains. With a dedicated and talented team behind you, you will lead the development of effective master data management solutions that deliver high quality, complete, and consistent master data as the foundation for enabling the goals of our digital and analytics strategy.
Responsibilities
Lead the design, implementation, management, and communication of an Enterprise-grade master data management platform
Define, prioritize, and oversee delivery of the MDM capabilities required by the business

Interface with business process owners to analyze and document business requirements and workflows while designing the most optimal target state

Review and approve detailed functional design, system requirements, and test case documents

Partner with data architects to ensure changes are appropriately synchronized with the metadata strategy and logical data model

Build and implement business processes and governance models that unlock the full potential of the MDM application
Establish Data Strategy and Implement Operating Model
Define, manage and advance data governance principles, policies, and programs for stewardship, advocacy and custodianship of data and analytics

Define operating model and change management considerations for data governance across the organization

Chair data governance council to provide sponsorship for and oversight of governance policy creation and compliance

Collaborate with data owners and users to modify or implement new repeatable and reliable businesses processes in order to implement truly effective governance

Lead in development and maintenance of data dictionaries to include identification of business-critical metrics and data elements

Continuously gather data insights to build business efficiencies and address gaps in capabilities
Partner with the Business to Drive Maximum Data Value
Drive strong partnerships across the organization to include leaders on the analytics team, business leadership, IT, as well as other data users to fully understand their data needs

Identify new types and sources of data and cross-functional use cases to enable business innovation and cross-functional asset insights

Ensure business and dashboard reporting derived from controlled data sets are consistent and accurate
Ensure Data Quality, Privacy and Protection
Harmonize key policies (e.g. Data Quality, Data Definition, Data Creation policies) with the processes necessary to carry out those policies, in collaboration with the cross functional data governance council

Partner with legal and compliance to account for and uphold diverse privacy and compliance requirements across geographies. Ensure appropriate protections for data integrity, privacy, and regulatory compliance, including assurances for the validity of different potential analyses
Leadership
Develop impeccable credibility as a thought leader in the area of data strategy, management, and governance

Foster a data-driven culture leading to creation of data literacy and its related competencies across the organization to establish new enterprise capabilities

Build a highly functioning team to act as lead stewards for this new data culture

Stay up to date with new data technologies while identifying new external trends and data innovations
Qualifications
20+ years related experience preferred or

10+ years of direct work experience in enterprise data projects, with at least 4 years of direct experience (or two full Lifecyle implementations) relating to the creation and cultivation of a leading MDM tool suite

Master's degree preferred or degree emphasis in Computer Science, IT, Engineering, Economics or Business desired

Proven track record of understanding business challenges and translating them into value-add and technically capable end solutions

A strong working knowledge and point of view on the evolving concepts and practices in data management

Engagement / project leadership experience including managing junior level consulting staff, providing regular status updates, monitoring project economics, as well as managing stakeholder relationships

Strong analytical and problem- solving skills balanced with excellent oral and written communication skills as well

Experience with implementation of governance best practices that drive meaningful improvements in the business value of data at an enterprise level

Understanding of delivery methodology and the leadership of teams through implementation of the solutions according to design/architecture specifications

Experience in implementations that exploit the full capabilities of an MDM solution (discover, design, implement and optimize); preferably in the customer data domain

Expertise and experience in one or more MDM and data quality tools (e.g. Talend, Informatica, DataStage, MuleSoft)

Ability to understand complex data models and business processes relating to master data domains such as customer, party, organization, and hierarchy

Adept in core MDM functionalities such as Match, Merge, Survivorship, Trust Scores, Hierarchy and External Match

Must have knowledge of and be able to explain all facets of MDM data exchange and processing, business user involvement, and overall architecture
Equinix is an equal opportunity employer. All applicants will receive consideration for employment without regard to race, religion, color, national origin, sex, sexual orientation, gender identity, age, status as a protected veteran, or status as a qualified individual with disability.