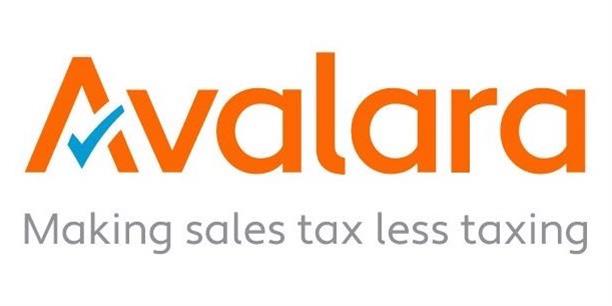 Director, Net Promoter Score Strategy and Enablement at Avalara
Seattle, WA
Individual to drive a holistic strategy around customer experience improvements and support programs that tie to improved customer outcomes. This role must bring the voice of customer through data and insights to cross-functional teams and drive action across product, processes/ technology and people to increase customer success for Avalara. This role requires strong executive function, program management, analytical fluency, ability to work with wide range of stakeholders, technical knowledge of NPS platforms/ tools and experience managing NPS within an established Brand in the past.
Initially, this role will be an individual contributor role but expect to graduate to a leadership role with team of program managers assuming strategies drive performance and support customer engagement and retention goals. The Director of VoC programs, specifically NPS, will report into the Sr. Director of Customer Marketing.
Key Responsibilities:
Develop and lead strategic roadmap creation, through cross-functional collaboration, that showcases how we improve NPS and a plan against our end to end customer experience transformation.
Influence, engage and mobilize leaders, peers and employees to push Avalara toward a more scaled customer resolution organization through visibility and root-cause awareness. Lead the change across the company and develop new business standards, processes, decision criteria and support the future state vision.
Drive quantitative impact in customer sentiment over time: reduce volume of detractors and migrate neutral customers into promoters across customer segments and customer types (i.e. end-user vs executive sponsor). Support promoter/ top customer programs through sharing insights and identification of new promoters.
Identify and deliver programs and strategies to target areas of greatest opportunity through influencing and gaining commitments from senior stakeholders across the business through articulation of business goals, establishing project scope, KPI's and provide thought leadership and actionable recommendations for improvements. Identify gaps in process and work with the appropriate parties to create new or revise current processes.
Research and analytics: support NPS improvement through benchmarking against competitors in the industry. Leverage insights, research, data and analytics to deeply understand our customer needs and develop the key actions and priorities to exceed those needs and eliminate pain points. Strive to bring VoC to life in a positive way that effectively illustrates the emotional experiences of customers.
Review existing NPS methodology and propose adjustments.
Skills needed:
10 years+ of experience in the NPS / VoC space
5+ years in B2B software space required
4+ year leadership experience
Customer feedback platform required, ideally experience overseeing and / or administrative experience with Qualtrics
Experience influencing senior leaders across a matrixed organization and drive decisions through to successful execution.
Comfort using a variety of tools to ingest and analyze customer data sets independently including Qualtrics, Tableau, and other qualitative research channels. A deep understanding of customer needs through research (this could take various forms - surveys, customer interviews, focus groups, etc.)
Excellent communication, presentation, interpersonal and analytical skills; the ability to communicate complex concepts clearly and persuasively across different audiences and varying levels of the organization.
Ability to manage ambiguity, chart your own course, work autonomously and multi-task in a changing environment.
Ability to meet ambitious deadlines and deliver high-quality work on schedule.
About Avalara

Avalara helps businesses of all sizes achieve compliance with transaction taxes, including sales and use, VAT, excise, communications, and other tax types. The company delivers comprehensive, automated, cloud-based solutions designed to be fast, accurate, and easy to use. The Avalara Compliance Cloud® platform helps customers manage complicated and burdensome tax compliance obligations imposed by state, local, and other taxing authorities throughout the world.

Avalara offers more than 600 pre-built connectors into leading accounting, ERP, ecommerce and other business applications, making the integration of tax and compliance solutions easy for customers. Each year, the company processes billions of indirect tax transactions for customers and users, files more than a million tax returns, and manages millions of tax exemption certificates and other compliance documents.

Headquartered in Seattle, Avalara has offices across the U.S. and overseas in the U.K., Belgium, Brazil, and India. More information at www.avalara.com

Avalara is an Equal Opportunity Employer. All qualified candidates will receive consideration for employment without regard to race, color, creed, religion, age, gender, national orientation, disability, sexual orientation, US Veteran status, or any other factor protected by law.

#LI-POST