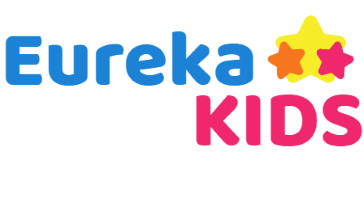 Director of Child Care Center at Eureka Kids Inc
ROCHESTER, MN 55901
Eureka Kids is looking for a dynamic and amazing Center Director to join a local family owned Child Care Center dedicated to the growth and well-being of children. We are looking for someone who is professional, educated, flexible, goal oriented and works and communicates well with the team. This person should have a passion for working with and assisting children as well as strong leadership skills. A positive attitude and an enthusiasm for the job are important when working with the young children. They must have excellent communication skills and the ability to exercise judgement.

Website: http://www.EurekaKidsMn.com
Requirements:
· Minimum of 1 years' experience as a center director
- Minimum of 3 years experience in childcare or early childhood education
· BA in Child Development, Early Childhood Education, or related field preferred
· Must be a team builder, highly organized and possess excellent customer service/communication skills
· Knowledge of the MN DHS Rule 3 is mandatory
· Knowledge of USDA and food program guidelines a plus
· Flexible and energetic
· Have the ability to juggle multiple duties
· Detail oriented
· Ability to resolve conflicts
· Computer proficient including Word, Excel and ability to learn other programs quickly
· Must pass a criminal background check
Responsibilities (include, but are not limited to):
- Maintain a safe, orderly environment for adults and children.
- Work with families to notify enrollment acceptance, or placement on waiting list.
- Maintain requirements of Codes for the facilities.
- Represent and interpret center program to the community.
- Set up appointments and tours with parents, answer all inquiries and follow up every contact with Childcare CRM protocol.
- Attend and arrange for meetings with the Owner.
- Authorize expenditures within budget approved by Owner.
Staff Responsibilities:
In supervising and supporting the teaching staff, the Center Director will:
- Provide a sounding board for teaching staff.
- Monitor and attend Monthly Staff meetings.
- Participate in parent conferences as needed.
- Meet individually with faculty/staff as needed.
- Help provide resources for the teaching staff.
- Evaluate with the staff their in-service training needs and find, or help plan for, training experiences to meet these needs.
- Help facilitate communication between staff members, and between staff and parents.
- Participate in the interviewing and hiring of faculty and staff
Parent Responsibilities:
The director serves as the 'face' of the childcare center, managing communication with parents and the community. The director executes the center's policies and communicates them to parents. Directors also often meet with parents of prospective students to determine whether the center is a good fit for the family.
- Be available at scheduled times for conferences, informal conversations, or phone calls with parents.
- Be available at other times for unscheduled talks with parents when needed. In these contacts, serve as a listener, a consultant, a trouble-shooter, or a communicator of center's procedure or policy, as appropriate to the situation.
- Help set tone that allows and encourages parent involvement in the center.
- Attend parent meetings and help plan activities.
- Help to maintain a parent handbook to acquaint parents with center program, procedures, policies, services, events, calendar, tuition, staff, etc.
Educational Community Responsibilities:
- Maintain relationship with the other childcare centers in the city.
- Research and stay informed about expectations of local public and private centers for children of various ages.
- Be a resource for staff, parents, and Owner about educational issues that are relevant to them.
- Maintain correspondence and other requirements of relationships with MN DHS
- Meet State regulations.
Public Relations and Community Responsibilities:
- Be available for interviews at public relations events for the center.
- Seek out curriculum materials and files, or prepare new materials as possible and needed, to assist the Owner in public education efforts, recruitment, or parent education.
- Design advertising, update website and brochures, and assess printing needs of the center
Financial Responsibilities:
- The director must assist the owner for the financial management of the center.
- The director also assists the owner developing marketing plan for the center, developing public relations and advertising campaigns as necessary.
==================================================================================This position description is not intended to be and should not be construed as an all-inclusive list of responsibilities, skills, or working conditions associated with this position. While this description is intended to accurately reflect the position's activities and requirements, management reserves the right to modify, add, or remove duties as necessary or desired.
We are an Equal Opportunity Employer. All qualified applicants will receive review for employment without regard to race, national origin, age, sex, religion, disability, sexual orientation, marital status, military or veteran status, or any other basis protected by local, state, or federal law.