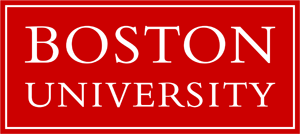 DIRECTOR OF CLINICAL EDUCATION (DCE)/CLINICAL ASSISTANT PROFESSOR, Sargent College Department of Physical Therapy and Athletic Training at Boston University
Boston, MA 02118
We invite applications for a full-time, 9-month clinical faculty position (non-tenure) in the Department of Physical Therapy & Athletic Training at Boston University College of Health and Rehabilitation Sciences: Sargent College. For the DCE, we are seeking an individual with demonstrated experience in clinical practice, clinical education and teaching with evidence of scholarship. Primary responsibilities involve coordinating clinical education experiences including student placements in clinical experiences, cultivating relationships with current and potential clinical partners, teaching and mentoring students, collaborating with clinical instructors, and performing site visits.
Additional responsibilities include teaching and advising in the DPT program, engaging in scholarly activities, and participation in institutional and professional service activities. The candidate will join a clinical education team, which includes two other DCE's and support from Sargent College's Clinical Education Services central office.
BU Sargent College is part of a vibrant academic and research community that includes 16 schools and colleges across Boston University's Charles River and Medical campuses. The department of Physical Therapy & Athletic Training believes that the cultural and social diversity of our faculty, staff, and students is vitally important to the distinction and excellence of our research and academic programs. To that, we are especially eager to have a colleague who supports our institutional commitment to ensuring BU is inclusive, equitable, diverse, and a place where all constituents can thrive. The College offers undergraduate, professional, and post-professional degree programs in a wide range of areas including physical therapy, athletic training, occupational therapy, rehabilitation sciences, and speech, language and hearing sciences. For more information about our programs, visit our website at http://www.bu.edu/sargent/academics/departments-programs/physical-therapy-athletic-training/
Required Skills
Minimum qualifications include:
Professional degree (DPT) and licensure in Physical Therapy (MA eligible)
PhD, ScD or EdD preferred
Demonstrated expertise in a clinical specialty (ABPTS certification)
Experience in education with a strong background in clinical education in PT
Professional vision consistent with emerging health care patterns and changes in educational requirements of health care professionals
DO NOT APPLY THROUGH THE BOSTON UNIVERSITY WEBSITE
Interested candidates should send a letter of intent including a statement of clinical and scholarly interests, curriculum vitae, and three references to:
Erin Riley
Boston University
College of Health and Rehabilitation Sciences: Sargent College Department of Physical Therapy and Athletic Training
635 Commonwealth Avenue
Boston, MA 02215
Or electronically to: erileypt@bu.edu
Review of applications will begin immediately and continue until the position is filled.
We are an equal opportunity employer and all qualified applicants will receive consideration for employment without regard to race, color, religion, sex, sexual orientation, gender identity, national origin, disability status, protected veteran status, or any other characteristic protected by law. We are a VEVRAA Federal Contractor.
Required Experience