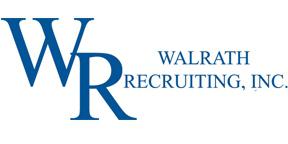 Director of Clinical Services at Walrath Recruiting, Inc.
Amsterdam, NY 12010
Our client is currently seeking a Director of Clinical Services who will be responsible for the overall administration of the clinical staff and nursing team. This is a full-time, permanent position.
Responsibilities Include:
Align personnel and resources in support of company goals.
Ensure compliance with applicable Federal, State, and local laws.
Identify and implement effective strategies to enhance financial and organizational performance.
Oversee the recruitment and retention of employees.
Manage the supervision of clinical staff and evaluate performance.
Lead quality assurance performance improvement processes.
Qualifications:
A Bachelor's Degree in Nursing is required. Master's Degree is preferred.
5+ years as a practicing registered nurse and management experience is required.
License to practice in NYS as a registered professional nurse is required.
Ability to travel to offsite meetings, partner facilities, and patients' homes is required.
Hospice and Palliative Care certification is preferred.
Walrath Recruiting, Inc. specializes in executive search, direct-hire, and long-term and short-term contract placement services in the Accounting/Finance, Engineering, Construction, Manufacturing, IT/Technology, Medical, Legal, industries. With locations in Albany and Saratoga, Walrath Recruiting serves a number of organizations in NY State's Capital Region and often extends its services throughout the United States.