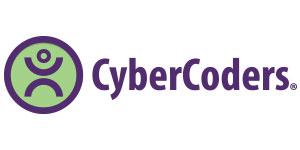 Director of Commercial Data Science - Pharma/Biotech at CyberCoders
Princeton, NJ 08542
If you are a Director of Commercial Data Science with experience, please read on!


Based in beautiful Princeton NJ, we are an international biotech company on the leading edge of oncology! Specializing in antibody therapeutics, we have been pushing the envelope in product development, research, and technology for over 20 years. Due to growth and demand for our services, we are urgently looking for an experienced Director of Commercial Data Science to lead our team of data scientists!
Top Reasons to Work with Us
- HUGE opportunity for growth!
- Competitive base salary + equity + benefits!

- Cutting-edge tech!

- World-changing work!

- Opportunity to build out entire department!
What You Will Be Doing
- Representing the company's commercial interests, both locally and internationally
- Building out a department of data scientists from 10 to 50+

- Using essential data to drive customer-centric marketing solutions using digital/multichannel analytics
What You Need for this Position
- PhD in relative discipline such as Immunology, Data Science, Oncology, Drug Development, Predictive Models, or Computer Science
- 10+ years of professional experience with data science, multichannel marketing, and/or digital analytics in commercial pharma or biotech environment

- Strong experience with marketing analytics, such multivariate statistics, predictive models, machine learning, simulation, etc

- Strong hands-on technical chops with RShiny, Python, and AWS

- Strong understanding of drug development from a biotech, pharma, or patient-centered healthcare environment

- Experience with commercial data sources such as Rx, pharmacy claims, payer, formulary, HCP affiliations, etc
What's In It for You
- Competitive base salary
- Comprehensive benefits package (Medical, Dental, Vision)

- Generous bonus structure

- Generous equity options

- PTO

- 401k

- Largely remote opportunity

- Fun and innovate company culture
So, if you are a Director of Commercial Data Science with experience, please apply today!
200,000.00 - 225,000.00 /year