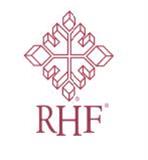 Director of Corporate Records & Corporate Secretary at Retirement Housing Foundation
Long Beach, CA 90815
"The mission of RHF (Retirement Housing Foundation), a national non-profit organization, is to provide various housing options and services for older adults, low income families and persons with disabilities, in an environment which enhances their quality of life - physically, mentally, and spiritually. RHF is committed to serving its residents and their local communities."


Retirement Housing Foundation (RHF) has an opening for a Director of Corporate Records & Corporate Secretary located at our corporate office in Long Beach, California.


KEY RESPONSIBILITIES:
Serve as Secretary/Recording Secretary to the Board and RHF local community corporations. Prepare documents and maintain program for monitoring all documents (including Board Minutes and resolutions) to meet legal and corporate requirements. Prepare corporate documents for filing with appropriate Federal, State and local agencies. Oversee filing of property tax exemptions, appeals and annual reports in states where RHF or its affiliates are doing business. Oversee management of corporate database. Interface with outside contacts and provide regular reports to the CEO and to the Senior Vice President and General Counsel. Maintain a high level of good communication and confidentiality.


Serve as the Secretary to the Board and its eight corporate affiliates; prepare and issue notices of meetings, and take minutes. Serve as Corporate Secretary to a majority of the 163 RHF communities' Boards and other corporate entities, maintain minute books for all communities, and provide a review process for communities' Board minutes by appropriate corporate staff.


Provide official notice of election and/or re-election of Retirement Housing Foundation representatives to local community Boards by furnishing a copy of an authorizing or ratifying resolution of the Retirement Housing Foundation Board of Directors to the facility Board President and/or Secretary and the individual.
JOB RESPONSIBILITIES:
Be knowledgeable of and assist with corporate governance and corporate compliance issues.
Maintain corporate documents for all corporations consisting of Minute Books containing, but not limited to, Articles of Incorporation, Bylaws, Federal and State Tax Exemptions as appropriate, Minutes of Meetings, Annual Reports, current listings of Boards of Directors, licensing, etc.
Prepare and file documents for incorporation, annual reports, discontinuing corporations, establishing and dissolving partnerships as necessary.
Prepare and file applications for federal 501(c)(3) exemptions and/or state exemptions.
Assist and/or direct due diligence review and documentation relating to acquisition financings and/or refinancings.
EDUCATION AND EXPERIENCE REQUIRED:
Bachelor's Degree (Legal Degree preferred)
Experience in an in-house corporate law department
Experience in establishing and maintaining corporate records for a multi-facility system.

Nonprofit tax exempt organization experience preferred.
Proficient in typing, word processing and recording minutes.
Organization, planning, research and communication skills.
Willingness to complete CHHSM Center for Faith Based Leadership Program.
Understanding RHF and its commitment to mission.
If you are interested and qualified, please submit your resume to: employment@rhf.org
If a job offer is made, your employment will start after a successful completion of a drug test, references, criminal check, and other background screens as deemed necessary. Please note the drug test must be completed within three (3) business days of this job offer. If the above pre-employment requirements are not successfully met, the job offer will be withdrawn.
Please visit our website at www.rhf.org for additional company information.
55,203.00 - 66,379.00 /year
Legal Secretary (General)
What is this?