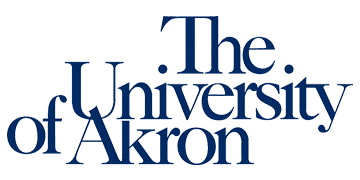 Director of Development at The University of Akron
Akron, OH 44325
Director of Development
The University of Akron
Akron, OH
Responsibilities:
Direct the fundraising activities targeted at individuals, corporations and foundation to broaden the base of funding sources for specific departments/colleges of the University.
Identify and solicit prospective donors for the assigned college or program. Develop fundraising strategies for generating money from individuals, corporations and foundations.
Write a variety of documents related to fundraising initiatives. Produce solicitation materials, informational brochures and documents for the purpose of motivating donors.
Establish annual and long-range fundraising goals and objectives.
Attend meetings with University administration, community organizations, foundations, and business leaders to garner support for department/college programs. Plan and organize meetings related to fundraising events.
Responsible for directing and monitoring the work of student and/or temporary workers.
Required Qualifications:
A minimum of 4 years experience in fundraising with higher education experience preferred.
Strong writing and verbal communication skills, marketing and sales skills, along with the ability to work with internal and external constituents required.
Strong organizational skill and the ability to handle confidential materials required.
Preferred Qualifications:
Previous management and/or marketing experience preferred.
General knowledge of tax laws related to giving and planned giving options preferred.
About UA:
Located in Akron, Ohio, The University of Akron (UA) is one of the largest employers in the region and offers an array of employment opportunities. Here you'll find a metropolitan setting that places you in the heart of a dynamic, regional economy and in sync with the pulse of business, government and the community.
We're committed to achieving a diverse faculty and staff by including individuals from varied backgrounds and characteristics, including age, gender, religion, ethnicity, disability, national origin, sexual orientation and socioeconomic background. We're also committed to offering competitive salary and benefits packages to qualified candidates.
Application deadline: Open until filled
For complete position details, visit
https://uakron.edu/hr/job-openings/openings.dot
Job ID # 11866
The University of Akron is an equal education and employment institution. It is the policy of this institution that there shall be no unlawful discrimination against any individual in employment or in its programs or activities at The University of Akron because of race, color, religion, sex, age, national or ethnic origin, sexual orientation, gender identity, disability, genetic information, military status or status as a veteran. The University is also committed to the principles of affirmative action and acts in accordance with state and federal laws.