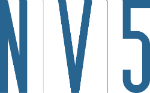 Director of Energy and Sustainability Specialist at NV5
Boston, MA
Overview
NV5 (NASDAQ: NVEE) is a provider of professional and technical engineering and consulting solutions to public and private sector clients in the infrastructure, energy, construction, program management and environmental markets. NV5 is an ENR Top 500 firm; we offer a full range of professional services in offices throughout the U.S.
The Director of Energy and Sustainability leads, guides and mentors a group of engineering professionals. This role is also responsible for planning, developing and directing a number of engineering projects concurrently, marketing and business development activities, leading sustainability initiatives within the company, and working closely with the firm's Leadership to ensure that NV5 corporate goals and guidelines are maintained.
Responsibilities
Project Management and Engineering:
Understands technical issues of each project including:
Terms of Agreement.
Changes in agreed scope.
Meeting established goals for project consistent with contract agreements.
Establish man-hour budgets for the project.
Know project goals and schedule requirements.
Monitor project's actual progress and billings versus budget through regular meetings with Principals.
Manage and direct employees assigned to projects. Monitor progress of work and take appropriate action when team performance deviates from established plan.
Ensure that NV5 quality standards are met.
Coordinate design review, verify that the quality of work and design are as agreed.
Ensure that deadlines and schedules are met and strive to complete the project to the full satisfaction of the client and within the established budget and schedule.
Obtain field data by conducting field visits to project sites both in state and out of state. Documents existing conditions. May require overnight travel.
Solves standard engineering problems.
Communicate with clients or architects to resolve issues with engineering designs.
Obtains knowledge of building and energy codes and stays current with code changes.
Works with senior engineers to determine the most appropriate concept for the engineering system being design or re-designed.
Perform engineering calculations as well as operate various software packages related to various portions of the design package.
Energy modeling/simulation.
Performs research and writes reports.
Utility rebate applications for building systems/components.
Works with Project Managers to qualify projects for LEED status.
Client Relationship Management and Marketing:
Actively involved in client marketing activities, cross-selling NV5 services available beyond scope requirements for the future.
Develop and manage client relationships within the market sector or sectors associated with your group.
Maintain NV5 industry reputation by always conducting business in a courteous and professional manner.
Be closely involved in the proposal process. Tasks includes delivering presentations, negotiating fees to perform projects of a certain scope, reviewing and approving written proposal documents, and obtaining authorized signatures on contracts.
Team Management:Interview and recruit employees as required. In conjunction with the Senior Vice President, assist in the selection of staff. Conduct employee performance appraisals, sets goals associated with the performance process, conducts disciplinary actions, and terminations as required.
Provide training and technical mentoring of staff to facilitate growth within their career/profession and to further the goals of the firm.
Ensure that NV5 policies and procedures are fairly and consistently followed.
Develop tools for staff as needed to ensure efficient workflows and a high level of quality.
Regularly review software tools for relevance and applicability.
Maintain general team management resources and tools to ensure efficient operation; staffing projections, task management, etc.
Business Planning and Accounting:Develops short term as well as long term business development strategies for assigned market sector.
Constantly reviews work in progress and future work to ensure that employees assigned to your group remain busy and profitable. Communicates relevant information promptly to Principal(s).
Oversee a variety of projects at various stages of construction to ensure that deadlines are met, budgets are monitored, variances are explained, and that profitability and quality is on target.
Assist with collections of accounts receivable on current and past projects as needed, mediating between the NV5 A/R department and the Client Project Manager.
Responsible for profitable completion of projects.
Responsible for developing and maintaining the annual sustainability report for the company.
Responsible for leading internal initiatives related to sustainability within the company (committees, events, partnerships with other firms, etc.).
Personal Characteristics:
Professional demeanor and excellent presentation skills.
Ability to maintain composure at all times; able to think quickly and respond appropriately during stressful situations.
Well-developed business development skills.
Ability to make quick decisions and effectively implement actions related to decisions.
Excellent interpersonal skills and ability to positively interact with staff at every level of the organization.
Ability to build an effective team and facilitate team spirit; able to resolve conflicts independently.
Qualifications
Professional Engineer.
Graduate from an engineering curriculum accredited by the A.E.T or from a Non-accredited engineering curriculum or related engineering science or with a B.S. degree in Mechanical Engineering. An M.S. degree in Mechanical Engineering or similar is preferred.
Ten years' experience in the consulting engineering field designing and managing projects independently including developing plans and specifications.
Must keep current through continuing education.
Must have strong leadership, problem-solving and excellent communication skills.
Computer proficiency in AutoCAD MEP, Revit, Microsoft Office, and project management software applications.
Experience with modeling software (eQuest, HAPs, Trane or other).
Experience leading company-wide Sustainability initiatives.
CEM certification preferred.
LEED and/or WELL certification preferred.
NV5 offers a complete and competitive benefits package.
NV5 provides equal employment opportunities (EEO) to all applicants for employment without regard to race, color, religion, gender, sexual orientation, gender identity or expression, national origin, age, disability, genetic information, marital status, amnesty, or status as a covered veteran in accordance with applicable federal, state and local laws. NV5 complies with applicable state and local laws governing non-discrimination in employment in every location in which the company has facilities. This policy applies to all terms and conditions of employment, including, but not limited to, hiring, placement, promotion, termination, layoff, recall, transfer, leaves of absence, compensation, and training.
IND-High