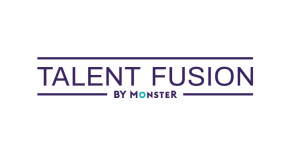 Director of Facilities at Talent Fusion US
Coachella Valley, CA
POSITION SUMMARY
Responsible for the day to day administration of the Facilities Department. Provides excellent Guest Services. Puts Safety first on all projects. Schedules and plans facility operation activities. Supervise work of facility engineers, Specialty Contractors and Vendors, laborers, carpenters, and painters. Research ideas and layouts on special projects and obtain prices. Ability to comprehend profit and loss statements. Ensure preventive maintenance program is implemented fully for facility. Develop and adhere to department budgets. Ability to maintain confidentiality of sensitive information. The qualified candidate will possess:
Strong leadership skills; ability to lead with compassion and by example
Exceptional communication skills
Ability to be highly organized
Ability to perform basic math
Strong vendor management skills
Flexibility in work schedule
A true team player attitude & an ability to work cross-functionally with other teams
Ability to approach work with a positive attitude
REQUIREMENTS
High School Diploma/GED, Associate's, or Bachelor's Degree (Certificate of Engineer in Training acceptable) in Electronic, Electrical, or Mechanical Engineering
7 - 10 years of relevant experience as a supervisor of facility maintenance and operations
Experience with Microsoft Office (Excel, Outlook, Word, & PowerPoint)
Must be fully skilled in at least seven (7) of the following technical areas:

HVAC (air conditioning, refrigeration, electrical)
Plumbing
Electronics
Temperature Controls
General Trades
Diesel Powered Pumping Systems
Domestic Water Production to NIH standards
Fire Suppression Systems & Sprinklers
Kitchen Equipment & Small Appliances
Light Gauge Metal & Fabrication
CERTIFICATIONS
Current possession or ability to obtain the following certifications is required:

D1 or T1 License
Key Gaming License
EPA Certification
Electrical (High Voltage) Certification
Relevant Domestic Water System Certifications
TDAP and Hepatitis A & B immunizations (diphtheria & titers)
$78,301.00 - $110,089.00 /year
Facilities Manager
What is this?