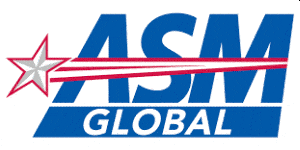 Director of Food and Beverage Services at SMG
Shreveport, LA 71101

Summary
Directs and coordinates the entire food and beverage operation of the facilities (Arena, Convention Center and Theater) by performing the following duties personally or through subordinate supervisors.


Essential Duties and Responsibilities include the following. Other duties may be assigned.
Markets Food and Beverage services to clients and establishes Food and Beverage control.

Creates Food and Beverage sales projections and budgets for facility events.

Develops event work plans including scheduling and ordering, and assigns appropriate duties to subordinates.

Reviews food and beverage lists submitted by each facility manager to determine that sufficient items are ordered weekly.

Oversees Food and Beverage operations during event to ensure client satisfaction.

Maintains cost and quality control standards.

Inspects food service facilities to ensure that equipment and buildings meet requirements of state and local health laws and internal regulations.

Analyzes information concerning facility operation such as daily food sales, patron attendance, and labor costs to prepare budget and to maintain cost control of facility operations.

Inspects and tastes prepared foods to maintain quality standards and sanitation regulations.




Supervisory Responsibilities
Manages subordinate Catering, Concessions, and Chef/Kitchen supervisors. Is responsible for the overall direction, coordination, and evaluation of any of these units. Carries out supervisory responsibilities in accordance with SMG's policies and applicable laws. Responsibilities include interviewing, hiring, and training employees; planning, assigning, and directing work; appraising performance; rewarding; disciplining employees in conjunction with Human Resources; addressing complaints and resolving problems.


Qualifications
To perform this job successfully, an individual must be able to perform each essential duty satisfactorily. The requirements listed below are representative of the knowledge, skill, and/or ability required. Reasonable accommodations may be made to enable individuals with disabilities to perform the essential functions.


Education and/or Experience
Bachelor's Degree (BA) in Food & Beverage Management or related field preferred.
Minimum 5 years experience in a Food & Beverage management level (Director preferred) position.
Catering management experience required.
Experience in a multi-purpose equitable facility preferred.
Proven track record of exceeding customer service and quality standards required.
Or equivalent combination of education and experience
Skills and Abilities
Excellent organizational and planning skills
Excellent communication and interpersonal skills
Strong customer service orientation
Computer Skills
To perform this job successfully, an individual should have knowledge of Spreadsheet software and Word Processing software.


Other Qualifications
This position will work with limited supervision and will require the ability to interact with all levels of staff including management. This position requires the ability to work flexible hours, including nights, weekends and holidays, in addition to normal business hours.
Physical Demands
The physical demands described here are representative of those that must be met by an employee to successfully perform the essential functions of this job. Reasonable accommodations may be made to enable individuals with disabilities to perform the essential functions.
While performing the duties of this job, the employee is regularly required to move around the facility; to stand for long hours during events; talk and hear. This position may require work inside or outside of the building, as needed by events.


NOTE: The essential responsibilities of this position are described under the headings above. They may be subject to change at any time due to reasonable accommodation or other reasons. Also, this document in no way states or implies that these are the only duties to be performed by the employee occupying this position.



TO APPLY:
Please apply online:

https://recruiting.adp.com/srccar/public/RTI.home?c=1152751&d=ExternalCareerSite&r=5000511538206&_fromPublish=true#/
Applicants that need reasonable accommodations to complete the application process may contact:
Tracey James
318-841-4243



SMG is an Equal Opportunity/Affirmative Action employer, and encourages Women, Minorities, Individuals with Disabilities, and protected Veterans to apply. VEVRAA Federal Contractor.