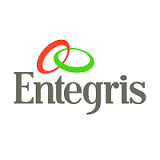 Director of Global Field Service Engineering at Entegris
San Luis Obispo, CA 93403
Company Overview and Values
Why work at Entegris?Lead. Inspire. Innovate. Define Your Future.Not everyone who works for a global company shares the same background, experiences and perspectives. We leverage the differences of our employees to bring new ideas to the table. Every employee throughout the company is encouraged to share input on projects and initiatives. Our decision making process is truly a collaborative effort as we realize there are leaders at every level of the organization. We put our values at the core of how we operate as an organization not just when its convenient, but in a lasting and meaningful way. We want the time and energy you spend here to have a positive impact on your life inside and outside of the office.
Entegris is a values-driven culture and our employees rally around our core PACE values: People Accountability
Creativity Excellence
The Role
Entegris is seeking an experienced and highly motivated individual to take on the challenging role of Director of Global Field Service Engineering  for the Gas Micro-contamination Control Business Unit.  This position will be based out of our San Luis Obispo, CA office.
This is an excellent opportunity for a visionary leader to develop and execute the global service organization strategy and significantly grow our services business by creating and releasing after-market products and services that are superior to our competitors and exceed customer expectations. 
The Director of Global Field Service Engineering has direct P&L responsibility for the global service organization.  They will lead and oversee all service and technical support functions while ensuring timely and efficient equipment installations, upgrades, and service requests of Entegris gas contamination control solutions. This role has high visibility within the Micro-contamination Control Division and reports to the VP, Gas Micro-contamination Control Business Unit. It requires the individual to think strategically and motivate the team to excellence, while providing necessary leadership for growing, sustaining, renewing, and expanding the field service organization.  The individual is responsible for meeting or exceeding the strategic plan and specific business objectives, specifically revenue and profitability targets.
In this role you will
Define, provide leadership and direction, and grow the global (Asia-Pacific, Japan, North-America, Europe) field service organization ensuring adequate staffing, knowledge, budgeting, and training for all service programs;
Develop training plans, review employee performance, and participate in talent management and mentorship programs;
Valid U.S. or Foreign passport required (Traveling worldwide to our facilities is required to provide key leadership).  Normal travel in this role is approximately 1/3 of the time;
Develop service-related plans and policies to maximize revenue and profitability and increase Entegris recognition as an expert and best in class for equipment customer service and service-related programs;
Define and continuously improve the regional operational and business processes, procedures, and practices for field services to ensure customers expectations for field service are exceeded;
Manage cost and service structures, productivity measures and delivery methods to achieve planned targets;
Measure the organizational effectiveness using key performance indicators (KPI) and establish the KPI measurement procedures and targets;
Evaluate and manage new service opportunities, oversee/conduct market analysis, monitor competitive activity and identify evolving customer needs working will a cross functional collaborative team within the business unit;
Develop and continuously update the regional five-year-roadmap for field services;
Oversee and develop contracts outlining services agreements, including warranty terms, costs, spare parts, response times, tools, etc.  Ensures contracts meet revenue and margin goals;
Maintain safety and regulatory compliance related to company service sites and resolve regional field personnel issues.
Traits we believe make a strong candidate
Bachelors Degree in a technical (electrical engineering, industrial technology, chemistry, or any equivalent in science/engineering) or related business field required, masters in business preferred. 
Must be fluent read/write/speak in English language;
Minimum seven years of experience in field services organization management/leadership required;
Minimum of five years of supervisory experience managing remote and global personnel required;
Specific experience and knowledge of gas contamination control product solutions, gas distribution of semiconductor grade electronic gases, understanding of electronic and mechanical systems and/or semiconductor equipment design and development is preferred;
The position requires knowledge and direct experience in customer relations and technical support in semiconductor equipment markets;
Strong problem-solving abilities, work and think independently.
Your success will be measured by
People and Teamwork;
Constructively shares ideas with team;
Willingness to listen and learn from others;
Understands individual performance in the context of work group objectives;
Accountability, Integrity and Trust;
Exhibits pride and accountability in all work. Gains credibility and trust by meeting and owning commitments;
Works to achieve the best possible outcome with integrity and following the code of ethics;
Creativity and Innovation;
Actively seeks solutions to problems;
Demonstrates interest in learning; is curious and open to new ideas;
Uses procedures and tools to improve performance;
Dedication to Excellence;
Executes effectively; is thorough and detail oriented. Takes pride in work;
Understands departmental and group goals and dedicates work to achieve;
Learns quickly from mistakes. Is open to feedback;
Strives for excellence in their role. Takes pride in their work.
What we offer:
Our total rewards package goes above and beyond just a paycheck. Whether youre looking to build your career, improve your health, or protect your wealth, we offer generous benefits to help you achieve your goals.
Very Competitive total compensation plans.
A 401(K) plan to help you plan for your future with an impressive employer match thats all yours- no vesting!
Great health, dental and vision insurance packages to fit your needs to ensure youre happy and healthy.
A progressive PTO policy that empowers our employees to take the time they need to recharge!
At Entegris we are committed to providing equal opportunity to all employees and applicants. Our policy is to recruit, hire, train, and reward employees for their individual abilities, achievements and experience without regard to race, color, religion, sexual orientation, age, national origin, disability, marital or military status.
#LI-ATS
ENT789
#GD