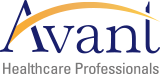 Director of Human Resources at Avant Healthcare Professionals
Casselberry, FL 32707
Summary of Position Role/Responsibilities
Under the supervision of the SVP of Human Resources and Compliance, the Director of Human Resources is responsible for leading and supervising the day-to-day operations of the following departments: Corporate Human Resources, Field Human Resources, and Cultural Transitions. This role is responsible for departmental strategic planning and development, hiring, and creating processes and workflows necessary to achieve desired objectives and services. The DHR is to detect, process and resolve escalated issues and work with leadership to find positive outcomes. The DHR will also maintain and enhance the efficiency of the Cultural Transitions departments working in conjunction with the Director of Logistics and other department heads throughout the organization, considering the high volume of Healthcare Professionals (HCP's) going through the Avant program. This role also will be responsible for employment law compliance for corporate and field employees, in conjunction with guidance from the SVP of HR & Compliance and outside counsel, as necessary.

Essential Functions of the Job
Supervise the Corporate Human Resources team to meet the department goals and objectives in support of the overall business.
Work with the Corporate HR Manager to evaluate and improve Avant's Corporate HR programs and policies for staffing, compensation, benefits, employee relations, HRIS, and health and safety.
Assists in reviews of HR technology systems, procedures and processes and provides recommendations for enhancements that will streamline the processes of the Payroll/HR department as a whole and will comply with company policies and governmental regulations.
Ensure proper management and function of company Human Resources Information System (HRIS).
Direct and plan the development of all duties and responsibilities of the Cultural Transitions teams and Field HR department.
Supervise the department managers and other selected members of the departments to ensure departmental goals and objectives are met.
Monitor departmental activity, delegate tasks, and follow up as needed.
Lead interviewing and selection process for open positions on all of the teams.
Provide coaching to each manager and their direct reports on all matters involving HR to ensure continuous professional growth and independence.
Work with department leaders and the Organizational Development team to develop and implement HR trainings for each team.
Discuss and resolve escalated issues with the higher authorities as needed and develop resolutions to provide the departments with feedback and direction.
Submit updated reports to SVP of HR and Compliance or any other executive member as needed.
Lead and/or participate in meetings with other team members and departments as necessary.
Work with Senior Management to develop strategies for recruiting and retaining top performers.
Assist with managing Leave of Absence requests in accordance with internal policy and applicable state and/or federal laws.
Ensure compliance with federal and state employment and immigration laws and regulations (FMLA, FLSA, ADA, etc.).
Maintain well-organized and complete HR records.
Supervise the administration of the company's Healthcare Professionals' programs to ensure assignment success and completion.
Oversee and review course content development for Live or LMS Cultural Transitions Program.
Evaluate effectiveness and develop initiatives to continuously improve the Cultural Transitions Program.
Identify and work with leadership to resolve issues that arise during the Cultural Transitions program, during transitions trips or at any time during the HCP's assignment.
Communicate and work with the teams responsible for all healthcare professionals regarding social and cultural transitions to the US to ensure successful transitions (new assignments or relocations).
Ensure that all leaders within the assigned departments have the ability and tools to enable their teams with providing logistical and emotional support to HCPs during the Cultural Transitions Program and while on assignment.
Support the Avant C.A.R.E. program as needed to ensure HCPs are able to return to their previous or new assignment in a timely manner.
Monitor ABMS Tasks and Transitions Workflow fields accordingly for assigned HCPs.
In conjunction with the Director of Logistics, ensure the team carries out the duties necessary for logistics, transportation, Avant Corporate Apartments, and travel teams.
If necessary, travel with HCPs to assignment location, assist with apartment set up, meet and greet with client, HCP vehicle purchase or rental pick up, and city orientation.
Recommend new approaches, policies and procedures to effect continual improvements in efficiency of departments and services performed.
Develop departmental goals, KPIs, objectives, and systems.
Identify, evaluate, support, and solve complex issues related to area of expertise.
Marginal Functions of the Job
Establish and maintain departmental SOPs.
Other operational duties as assigned.
Normal Work Schedule
This is a full-time position and core work hours are Monday through Friday 8:00 AM to 5:00 PM. This employee may work more than 40 hours weekly to meet the minimum requirements of the role. After hours work may be required for solving time-sensitive issues.
Education, Training, and Experience
Minimum of a bachelor's degree in business or associated field required; Master's degree preferred.
PHR/SHRM-CP/SHRM-SCP required
Minimum of 15 years related work experience is required; experience in the staffing industry is a plus.
Minimum of 10 years of direct supervision.
Minimum of 5 years working with field/remote staff.
Knowledge and experience in administration of company sponsored benefits, to include medical/dental/vision/life/disability/401k/etc. preferred.
Outstanding communication and interpersonal skills.
High degree of integrity in dealing with sensitive information.
Strong ability in using MS Office (Excel, PowerPoint, Word, Outlook) and Adobe.
Intermediate competency with electronic database management and HRIS software required.
Ability to travel as needed; up to 10% may be required.
Required Licenses, Certifications, and Other Specific Requirements of Law
Health Insurance Portability and Accountability Act (HIPAA) certification or ability to obtain.
Other Characteristics of the Position:
Physical Demands:
Sitting for long periods at a time
Regularly required to talk or hear
Occasional lifting of office supplies up to 25 lbs.
Vision abilities including close vision and ability to adjust focus
Mental Demands:
Must understand and follow a set of clear oral and/or written procedures without deviation
Performs repetitive routine tasks
Must adhere to a provided work schedule to meet a set of qualitative production standards
Perform tasks that vary little from day to day
Implements others' decisions/procedures with little judgment required
Must relay information orally
Work Environment:
Job operates in a professional office environment. This role routinely operates standard office equipment.
Statement of Responsibility for Confidential Data
Has access to, and requires daily use of, confidential records
Required by federal law to maintain strict confidentiality of "Avant" employee information and maintain the security of such information
Proprietary Information and Non-Conflict Agreement required
EEO Statement
The Company is an Equal Employment Opportunity (EEO) employer and does not discriminate based on race, color, religion, sex, sexual orientation, national origin, age, marital status, disability, veteran's status, or any other basis protected by applicable discrimination laws.
88,299.00 - 111,709.00 /year
Director of Human Resources
What is this?