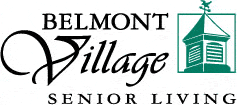 Director of Nursing (DON) - LVN at Belmont Village Senior Living
San Diego, CA
Director of Nursing (DON) - LVN
Belmont Village Senior Living
San Diego, CA
Love What You Do, Feel Valued, Grow & Thrive . Belmont Village communities are known across the nation for our high standard of operating, exceptional care, long tenured teams, innovative and award winning memory enrichment programming, and supportive employee culture. The Director of Resident Care Services is the cornerstone of our success in our communities, providing comprehensive leadership and setting the standard for quality care and customer service. Belmont Village Senior Living employees have helped the company achieve theGREAT PLACE TO WORK® award, resulting in being named one of FORTUNE's Top 50 Best Workplaces in Aging Services for two consecutive years.Join our dedicated management team and use your passion to make Belmont Village a Great Place to Work and Live!
PURPOSE
Provides management of residential services including assessments, medication administration program, supervision of 24 hour on-site licensed nurses and care staff and licensure compliance. Serves as liaison for residents, adult children and staff as it relates to the Resident Life Plan
ESSENTIAL FUNCTIONS
Coordinates, directs and supervises the LVN's and Medication Aides if applicable, regarding the medication administration and wellness programs.
Coordinates supervision of the Caregivers regarding ADL's
Conducts interviewing and hiring, participates in employee training, evaluates performance, participates in employee orientation, and delegates assignments for the LVN's, Medication Aides and PAL's.
Responsible for overall regulatory compliance and quality of medication program.
Liaison between physician offices, residents, families/responsible parties and Belmont Village.
Coordinates and maintains the Wellness Center and Wellness Program
Initiates the initial Resident Life Plan on all new residents in cooperation with the Admission Assessment Team.
Assists with implementation of the Resident Life Plan to all staff members.
Works within guidelines of the Nurse Practice Act.
Performs and supervises minor emergency care and assessments.
Ensures physician directives and orders are accurately and promptly transcribed and enacted.
Monitors resident records for accuracy and regulatory compliance at least once per quarter.
Conducts and/or participates in the resident admission and quarterly functional assessments.
Implements established policies and procedures, educating support staff as indicated.
Maintains a safe work environment.
Supports and assists the Staffing Coordinator in daily staffing coverage as needed.
On-call for all nursing issues within the community.
SUPERVISORY RESPONSIBILITIES
· Nursing staff
· Medication Aides (if applicable)
· Staffing Coordinator (if applicable)
· Caregivers
REQUIREMENTS
· Current Nursing license
· Minimum two years managerial or supervisory experience
· Minimum two years experience in skilled nursing or senior living community based program
· Proficient in written and verbal English
· Proven organizational and communication skills
· Ability to work flexible schedules in 24 hour operation including weekends
· Interest in working with senior population
· Must successfully complete:
o TB skin test or chest x-ray
o State fingerprint and FBI background check where required by regulation
o Health Screening for this position
o Basic First Aid training
PREFERENCES
· More than one year long-term care experience.
· RN degree
· More than two years managerial or supervisory experience.

IND300 #MON
Belmont Village Senior Living offers full-time employees benefit plans including medical, dental, vision, prescription, short-term disability, long-term disability, life insurance, PTO and 401(k) savings.
Belmont Village Senior Living is an EOE/Drug Free work place.