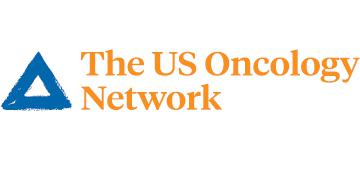 Director of Revenue Cycle, Oncology A/R at The US Oncology Network
Austin, TX
Position Summary
Texas Oncology
 is looking for a Director of Revenue Cycle, Oncology A/R to join our team!  This position may work out of our Richardson, TX CBO or our Austin, TX RBO locations.  Texas Oncology is the largest community oncology provider in the country and has approximately 600+ providers in 220+ sites across Texas and southeastern Oklahoma.  Our founders pioneered community-based cancer care because they believed in making the best available cancer care accessible to all communities, allowing people to fight cancer at home with the critical support of family and friends nearby. Our mission is still the same today—at Texas Oncology, we use leading-edge technology and research to deliver high-quality, high-touch, evidence-based cancer care to help our patients achieve "More breakthroughs. More victories." ® in their fight against cancer.  Today, Texas Oncology treats half of all Texans diagnosed with cancer on an annual basis.
Why work for us?
Come join our team that is responsible for helping lead Texas Oncology in treating more patients diagnosed with cancer than any other provider in Texas.  We offer our employees a competitive benefits package that includes Medical, Dental, Vision, Life Insurance, Short-term and Long-term disability coverage, a generous PTO program, and a 401k plan that comes with a company match.  In addition to a Wellness program that rewards you for practicing a healthy lifestyle, and many other great perks, such as Tuition Reimbursement, an Employee Assistance program, and discounts on some of your favorite retailers.

The ideal candidate for the Director of Revenue Cycle, Oncology A/R  position will have the following background and experience: 
Bachelor's degree in Business Administration, Health Administration, or related discipline.

Minimum ten years physician or professional revenue cycle experience in a centralized business office, including five years of prior supervisory experience.  Additional experience will be considered in lieu of a degree. 

Experience successfully managing Accounts Receivable exceeding $50 million. 

Knowledge of federal and state laws and regulations governing medical collections. 

Knowledge of fiscal management and human resources management practices. 

Knowledge of organizational policies and procedures.  Knowledge of health care administration principals. 

Knowledge of insurance agency operating procedures and practices. 

Ability to communicate effectively regarding fiscal policies.

Knowledge of CPT and diagnosis coding.
What does the Director of Revenue Cycle, Oncology A/R do?
This role is responsible for directing business office and related functions at a statewide level, including Client Management, Oncology A/R, and a solid understanding of Revenue Cycle Operations.  Minimum of 50 physicians and/or Accounts Receivable exceeding $50 million. Ensures optimum reimbursement for medical services through accurate and timely reporting of all physician and ancillary services.  Directs the timely submission of all insurance claims and adjustments.  Directly supervises accounts receivable to ensure the lowest possible collection time.  Directs the development of regular business operations reports.  Directs and oversees front office functions, including insurance verification, patient financial counseling, scheduling, etc.  May direct and oversee all state managed care functions, including contract negotiation and maintenance, managed care reporting, and payor relations.
 
The essential duties and responsibilities:
Directs the operational performance and overall management of the Central Business Office (CBO) at the state level.  Performs all functions to meet company DSO and AR standards.

Implements and monitors adherence to company reimbursement policies and procedures.

Provides feedback and works directly with site administrators to develop and implement action plans for improving business related functions for practice sites.

Works directly with sites to identify problem payors. Coordinates with sites and Managed Care to develop and implement action plans to resolve AR issues.

Provides ongoing reports and feedback to the State Controller and Executive Director regarding overall AR management and business-related functions at both CBO and practice locations.

Participates in monthly practice operation meetings and Joint Policy Boards to provide data and feedback to physicians on business related functions and overall AR management. Prepares regular and ad-hoc reports for JBP and practice management use.
Texas Oncology

 is part of the US Oncology Network and is an Equal Opportunity Employer.  All qualified applicants will receive consideration for employment without regard to race, color, religion, sex, sexual orientation, gender identity, or national origin.





Category: Administrative


Post to:

*M


*CB




*HEC




 


The US Oncology Network is an Equal Opportunity Employer. All qualified applicants will receive consideration for employment without regard to race, color, religion, sex, national origin, sexual orientation, gender identity, disability or protected veteran status.

63,748.00 - 95,187.00 /year
Accounts Payable / Receivable Manager
What is this?