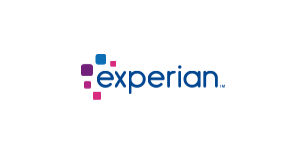 Director of Sales Operations - Clarity (Virtual Opportunity) at Experian
Costa Mesa, CA 92626
Experian is the leading global information services company, providing data and analytical tools to clients in more than 65 countries around the world. The company helps organizations to manage credit risk, prevent fraud, provide data security and automate decision making. Experian's Clarity Services is the leading source of alternative credit data yielding a more precise risk assessment for underwriting, expanding market share and reducing default. With more than twice the amount of unique subprime and near prime consumer identities in our database than the nearest competitor, Clarity gives you the quantitative and qualitative edge in resources. With the combined power of Clarity and Experian data spanning the entire credit spectrum, we give lenders the most complete and granular consumer credit assessment. Originators can price loans on the appropriate level of credit risk, enabling fair loans for subprime consumers.
We are currently recruiting for a dynamic and strategic Director of Sales Operations for Clarity Services, a part of Experian. The Director of Sales Operations is responsible for designing, implementing, monitoring and analyzing sales protocols and policies to achieve the organization's strategic and operational objectives.
The ideal candidates will have an extensive background in sales operations management and be able to assess the needs/complexities of the sales organization along with their ability to collaborate with the different groups and drive the implementations efforts across both the sales team and to the clients. In addition to strong operational skills, the candidate must be an excellent communicator who is highly motivated, passionate, and driven by the challenge to raise the bar on operational efficiencies.
This position will have the following responsibilities:

Develop creative solutions to reporting needs based on data that is being captured or by identifying new methods to capture data.
Improve productivity by evaluating and implementing sales technology and practices.
Support any projects/initiatives regarding marketing, business development and client retention.
Enable and supervise roll out of new sales programs and procedures.
Develop sales best practices, a client advisory board and voice of the client protocols.
Develop sales processes to work efficiently with analytics, marketing, membership and contracts.
Help sales leaders make data-driven decisions.
Manage the implementation of systems, policies and procedures that help streamline the sales process.
Support the metric reporting needs for the Sales teams.
Enable pipeline management and best practices.
Researches a wide variety of more complex information requests.
Performs backup support for the sales operation's manager during vacations or other absences.
Resource for various sales projects, internal meetings, and communications.
Lead implementation of SalesForce functions for Clarity.
Drive Clarity Sales Excellence through continuous improvement by implementing Sales Enablement features, including SalesForce and other programs and applications as identified, and the related training.
Represent the Sales organization in enterprise wide initiatives, i.e. National Promoter Score, Sales Enablement COP, Third Party System Security, PACE meetings, Governance Response Team (GRT), etc.
Direct, organize and lead the implementation automation of functions, i.e. SalesForce CPQ pricing into Sales, intermediate use of JIRA for DM processing until implementation into SalesForce is scheduled, and other process improvement as identified.
Requirements:

Requires a bachelor's degree or equivalent experience
Requires a minimum of 10 years related sales operations experience
Excellent problem solving/analytical skills
Superior communication skills and written skills
Strong knowledge of the regulatory environment, FCRA and GLB
Ability to interact with clients at all levels of organizations
An in-depth knowledge of SalesForce CRM program
Ability to creatively and independently analyze user requirements and propose solutions
Excellent attention to detail and the ability to manage/oversee multiple projects at the same time
Possess knowledge of the framework of Agile and Scrum processes
Individual must be a self-starter and comfortable presenting data to various level of sales management
Ability to work well in a team environment; including inter-company teams
Ability to travel and interact with Client
EOE including Disabilities/Veterans