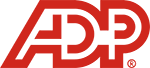 Director of Strategy at ADP LLC
Roseland, NJ 07068
Director of Strategy
Req Number:184717
Category:Management
Posted Date:November 6, 2019
Work Location(s):San Dimas,CA,US
Roseland,NJ
ADP is hiring a Director of Strategy . In this position, you will be working with senior management to continually improve our corporate strategy and lead strategic initiatives that drive top and bottom line results.
At ADP we are driven by your success. We engage your unique talents and perspectives. We welcome your ideas on how to do things differently and better. In your efforts to achieve, learn and grow, we support you all the way. If success motivates you, you belong at ADP.
We strive for every interaction to be driven by our CORE values: Insightful Expertise, Integrity is Everything, Service Excellence, Inspiring Innovation, Each Person Counts, Results-Driven, & Social Responsibility.
RESPONSIBILITIES:
Serve as a trusted advisor to senior business unit leaders and work collaboratively with their teams to identify, define, and plan critical strategic initiatives

Identify, develop, and drive long-term strategies based on fact-based analyses

Conduct in-depth market and competitive assessments to identify opportunities and risks

Partner with business units and functions (e.g., Sales, Implementation, Service, etc.) to develop business strategies for expansion into new products and services

Lead and drive strategy projects and initiatives

Perform other related duties as assigned (e.g., financial analyses, presentations, operational assessments etc.)
QUALIFICATIONS REQUIRED:
Bachelors degree, MBA preferred

Experience developing and evaluating strategies: identifying and framing issues, developing hypotheses, conducting market research and analyses to test key hypotheses, developing execution plans

Known as a strong problem solver and strong presentation skills, including ability to distill complex information into key actionable insights

Strong analytical skills (financial modeling, basic statistics, regression analyses, etc.)

Exceptional oral and written communication skills

Highly collaborative, with ability to influence and lead cross-functional teams

Ability to influence and lead cross-functional teams

Ability to travel between 20-30% depending on specific projects
PREFERRED QUALIFICATIONS:
Preference will be given to candidates who have the following:
Graduate degree (Masters, MBA, PhD, MD, JD)

Consulting firm experience or corporate strategy experience (either pre- or post- MBA)

Experience with software / technology industry
Were designing a better way to work, so you can achieve what youre working for. Consistently named one of the Most Admired Companies by FORTUNE Magazine, and recognized by DiversityInc as one of the Top 50 Companies for Diversity, ADP works with more than 740,000 organizations across the globe to help their people work smarter, embrace new challenges, and unleash their talent. Always Designing for People means were creating platforms that will transform how great work gets done, so together we can unlock a world of opportunity.
At ADP, we believe that diversity fuels innovation. ADP is committed to equal employment opportunities regardless of race, color, genetic information, creed, religion, sex, sexual orientation, gender identity, lawful alien status, national origin, age, marital status, or protected veteran status. We support an inclusive workplace where associates excel based on personal merit, qualifications, experience, ability, and job performance.
Read more about this job
Apply Now
Share this job
Share on Facebook

Share on Twitter

Share on Linkedin

Share by Mail