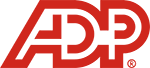 Director, Program Manager at ADP LLC
Roseland, NJ 07068
Director, Program Manager
Req Number:183364
Category:Marketing
Posted Date:September 23, 2019
Work Location(s):Roseland,NJ,US
ADP Worldwide Marketing and Content is hiring a Program Manager to lead strategic initiatives for the centralized Marketing organization. The role will also maintain relationships between the Business Units (BU) and other internal functional groups such as Sales Ops., Human Resources, Legal, Finance, Product Management etc. as they relate to projects and programs that are initiated. The Program Manager will drive conversations with program stakeholder(s) to understand the charter/strategy, impact, timelines, scope, and manage the activities/deliverables spanning multiple organizations to ensure that project deliverables are on time, within budget and in accordance to charter.
Program Managers are responsible for executing project procedures that support WW Marketing standards while ensuring delivery of the day to day business goals. The Program Manager typically manages a Project or Program from start through close. They deliver on the scope of exceptionally large and complex Projects and Programs that directly affect the Sales and Marketing organization.
The Program Manager must manage and provide communication to all functions impacted by the project; including but not limited to milestones, risk, scope and expectations. S/He must identify the appropriate resources and communicate the project needs to the project leaders involved.
At ADP we are always designing for people. We engage your unique talents and perspectives. We welcome your ideas on how to do things differently and better. In your efforts to achieve, learn and grow, we support you all the way. If success motivates you, you belong at ADP.
We strive for every interaction to be driven by our CORE values: Insightful Expertise, Integrity is Everything, Service Excellence, Inspiring Innovation, Each Person Counts, Results-Driven, & Social Responsibility.
RESPONSIBILITIES:
Project Charter . Meet with stakeholder(s) to have a clear understanding of program strategy. Complete charter and gain agreement/alignment at all levels.

Trusted Advisor . Works closely with stakeholder to ensure a successful outcome, what else should we be thinking about.

Project Scope/Management . Identifies and communicates project objectives, scope & measurement criteria. Act as a point of escalation for team members when issues arise that can impact the project. Accountable for driving closure to all escalated issues either independently or through engagement of other stakeholders.

Administrative. Hosts meetings, conference calls, sends meeting notes, conducts follow-ups, etc. with internal and external project team members.

Project Plan. Builds, manages and publishes a comprehensive overall project plan, including the development schedule, workbreakdown, resource requirements and identifies individuals who will have accountability for task completion.

Accountability. Responsible for meeting project schedule and results, identify risks or misalignments.

Resources. Identify and facilitate the engagement of functional areas to support/advise.

Communication. Own communication strategy & cadence with stakeholders & enterprise functional teams. Communicate risk/issues/change management.

Delivery. Own execution & delivery with quality.

Project Completion. Reports on results & lessons learned to help facilitate continuous improvement.
COMPETENCY REQUIREMENTS:
Business Acumen

Excellent Communication skills/process

Relationship Building

Resilience

Problem Solver

Independent & Strategic Thinker
QUALIFICATIONS REQUIRED:
BS degree in Marketing & Business Administration or equivalent education & experience

Ability to work under pressure of time constraints at times

Experience working in a Matrix environment

At least five years of Program/Project Management experience

Experienced managing medium to large cross-functional and/ or multi-year programs

Experience with Project Management tools and structured methodologies

Experience with rolling out tools and technology

Minimal travel
Preferred Qualifications
PREFERRED QUALIFICATIONS
Ability to effectively communicate with multiple functions/organizations to identify and negotiate required resources

Excellent negotiation, communication, presentation and facilitation skills

Ability to manage across formal organizational lines

Strong team leadership and ability to delegate responsibility to all levels of the project team and hold team accountable for deliverables

Expertise with Microsoft Office Suite, WorkFront & SmartSheet

Commitment to being accountable for results

Ability to interface with and present to all levels of the organization

Proven track record of building relationships both internally and externally

Ability to think independently and make decisions

Strong interpersonal skills

Excellent collaboration, organizational, time management, customer service and problem-solving skills and the ability to work accurately and meet deadlines with frequent interruptions
Were designing a better way to work, so you can achieve what youre working for. Consistently named one of the Most Admired Companies by FORTUNE Magazine, and recognized by DiversityInc as one of the Top 50 Companies for Diversity, ADP works with more than 740,000 organizations across the globe to help their people work smarter, embrace new challenges, and unleash their talent. Always Designing for People means were creating platforms that will transform how great work gets done, so together we can unlock a world of opportunity.
At ADP, we believe that diversity fuels innovation. ADP is committed to equal employment opportunities regardless of race, color, genetic information, creed, religion, sex, sexual orientation, gender identity, lawful alien status, national origin, age, marital status, or protected veteran status. We support an inclusive workplace where associates excel based on personal merit, qualifications, experience, ability, and job performance.
Read more about this job
Apply Now
Share this job
Share on Facebook

Share on Twitter

Share on Linkedin

Share by Mail