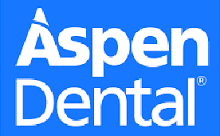 Director, Recruitment Marketing at Aspen Dental
Chicago, IL 60607
For 22 years, Aspen Dental Management, Inc (ADMI) has been innovating and iterating on the dental support organization model. We're an entrepreneurial-minded group that relentlessly pursues new ways to break down barriers in support of the dentists and 10,000 team members who care for the 1.8 million patients that come through the doors of Aspen Dental practices every year. We believe the culture and partnership cultivated amongst the practice owners, practice teams and ADMI support team powers our success and makes it virtually impossible to imitate what we do.
Dentistry is a tough business to do without dentists. And hygienists. And dental assistants. And lab technicians. And with an ambition to grow from our current footprint of 820 Aspen Dental practices in 42 states AND open a new practice every 5 days, we are always in search of more great people to join the Aspen Dental practice teams and the team that supports them at ADMI.
We are seeking a marketing leader to forge the path to making Aspen Dental the brand of choice for dental professionals and attract thousands of candidates to join the Aspen Dental mission. How will you do this? By shepherding and refining a recruitment marketing program that will open candidates' eyes to the rich culture and incredible careers available to them at Aspen.
Core responsibilities:
Create, evangelize, and execute a recruitment marketing strategy that will achieve ambitious hiring goals:

Champion the understanding of our desired candidates; be the expert on winning hearts and minds

Identify and refine reasons to believe for each critical job type (doctor/specialist, hygienist, dental assistant, lab technician)

Bring the strategy to life across our entire marketing ecosystem

Participate in the development of the umbrella employer value proposition

Lead the creative and asset briefing and development processes with internal and external teams to bring to life the value proposition and RTBs across candidate touch points

Optimize the lead generation process in collaboration with multiple shared services functions within the marketing team (including media, digital properties, CRM and communications)

Establish annual and monthly lead generation goals and KPIs that will deliver against hiring goals

Innovate and champion the employee referral program

Partner to create brand reputation strategy with communications and social leaders

Establish the event and trade show calendar; partner with cross functional teams to create superior experiences for candidates

Improve effectiveness and the ROI of marketing investments through optimization in partnership with shared services (e.g., paid media, social, affiliates, CRM, web site, analytics, insights)

Direction of large recruitment events 
Key success measures:
Primary: Achieving monthly, quarterly and annual hiring goals

Secondary: Delivering monthly lead plan, improving employer brand reputation
Requirements:
Minimum 10 years of demonstrated recruitment marketing experience and leadership of a marketing team

Healthcare and/or highly trained candidate recruiting experience preferred

Deep understanding of best practices in candidate and employee experience, full life-cycle recruiting and brand/EVP development

Passion for continuous improvement and record of setting and exceeding marketing goals that enable organizational objectives

Demonstrated ability to serve as valued counsel to internal business partners with deep experience gaining organizational alignment to marketing strategies and plans

Entrepreneurial and nimble, takes ownership while also building relationships

Well organized with deep experience driving cross-functional initiatives

B

achelor's degree

Ability to travel up to 20% (as we emerge from the pandemic)
About Aspen Dental Management, Inc.

Aspen Dental-branded practices are supported by ADMI, a dental support organization that provides non-clinical business support to licensed, independent dentists.