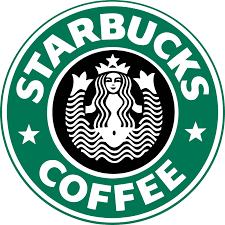 director, regional operations - Los Angeles, CA at Starbucks
Los Angeles, CA
Job Description
director, regional operations - Los Angeles, CA190003580Starbucks
Now Brewing – Future Leaders! #tobeapartner
As a Regional Director you enjoy the journey of developing impactful leaders and regional business growth in many local communities. You are performance driven through the lens of humanity. You develop strategic and operational plans for the region, lead execution, and measure results. You inspire leaders to create and nuture strong, diverse teams that engage their communities and customers.
Using your past retail leadership experience, you will:
Provide functional expertise and execute responsibilities: to enable various teams to enhance the Starbucks experience for customers, increase profitability, find and execute opportunities for growth and expansion within region.
Lead a team of leaders: Develop high performing, results driven teams through coaching, providing transparent insight and feedback, and meaningful developmental opportunities.
Model how we work together: Use your leadership style to bring Starbucks values to life for your teams, modeling collaboration, inclusiveness, confidence in leadership, and teamwork, that all move us toward business success.
We'd love to hear from people with:
5+ years of retail management experience directing multiple districts, P&L, inventory, operations and customer service
7+ years of management experience leading a team of 6 or more, including training and coaching to support team members to achieve partner, business and customer results.
Experience in a multi-unit environment, knowledge of retail or restaurant industry operations and financial reporting
Strong organizational, interpersonal and problem-solving skills
Minimum High School or GED. Note: a college degree in business or a closely related field, OR 4+ years of US Military service may substitute for a portion of the required experience
Requirements:
Legal documentation establishing your identity and eligibility to be legally employed in the country in which you apply.
Let us give you the opportunity to grow as an individual, to build lasting relationships and make an impact in a place where people, quality and value mean everything.
Join us and connect with something bigger, apply today!






Starbucks and its brands are an equal opportunity employer of all qualified individuals.

We are committed to creating a diverse and welcoming workplace that includes partners with diverse backgrounds and experiences. We believe that enables us to better meet our mission and values while serving customers throughout our global communities. People of color, women, LGBTQIA+, veterans and persons with disabilities are encouraged to apply.

Qualified applicants with criminal histories will be considered for employment in a manner consistent with all federal state and local ordinances. Starbucks Corporation is committed to offering reasonable accommodations to job applicants with disabilities. If you need assistance or an accommodation due to a disability, please contact us at 206-318-0660 or via email at applicantaccommodation@starbucks.comfalse