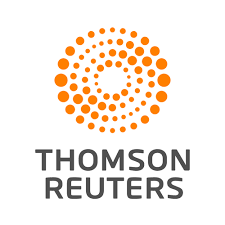 Director, Service Management at Thomson Reuters
Toronto-Ontario-Canada|Ann Arbor, MN
Job Description
Position Title: Director, Service Integration and Management (SIAM) Service Manager
Position Type: Permanent
Role Summary:
This function is responsible for ensuring that Thomson Reuters receives the highest level of service quality and efficiency from IT Service Providers (both internal and external) by focusing on the following:
1.Accountable for service quality, measurement, and integration with Service Providers, including day-to-day management and operational escalations as required.2.Partner closely with Service Owners and Business Relationship Managers on performance (including availability and scalability), improvement efforts, and SLAs.3.Create and maintain positive working relationships with key stakeholders from the business to ensure employee needs are being met by Service Providers.
Key Accountabilities:
•Manage IT Service Management integration between Thomson Reuters business areas and Service Providers (both internal and external).•Ensure integration of internally and externally sourced service portfolios.•Review and align input from demand management for new/changed services and service requirements.•Review and approve Service Providers´ development and implementation of action plans that correct operational and Service Management shortfalls. •Resolve program performance issues; approve/reject change control requests.•Review and approve change plans, operational readiness, and implementation.•Review/address performance issues with Service Providers.•Address service fulfillment delivery issues (escalated).•Review Service Level performance reports, participate in individual Service Provider performance reviews, and performance improvement plan development.•Build and maintain strong relationships with internal customers.
Key Deliverables:
1.Have detailed knowledge of the services provided by each Service Provider.2.Understand the impact a service outage may have from the customer perspective.3.Be responsive to internal customer needs. 4.Act as an escalation point for Major Incidents and issues that have breached SLAs.5.Participate in Technical and Management Update calls for major incidents, providing regular status updates to key stakeholders.6.Provide weekly / monthly reports on Service Provider performance.
Skills and Experience Required:
•In-depth experience with IT and outsourcing management.•Experience with the management of major outsourcing contracts.•Bachelor's degree, applicable certification, or equivalent experience required.•Demonstrated experience developing and managing internal and external business relationships.•Relationship focused – ability to forge excellent relationships with Thomson Reuters and Service Provider team members at all levels.•Strong written and oral communication skills.•Highly developed project/program management skills.•Analytical, root-cause, and solution focused.•Strong organizational skills.
At Thomson Reuters, we believe what we do matters. We are passionate about our work, inspired by the impact it has on our business and our customers. As a team, we believe in winning as one - collaborating to reach shared goals, and developing through challenging and meaningful experiences. With more than 25,000 employees in more than 100 countries, we work flexibly across boundaries and realize innovations that help shape industries around the world. Making this happen is a dynamic, evolving process, and we count on each employee to be a catalyst in driving our performance - and their own.
As a global business, we rely on diversity of culture and thought to deliver on our goals. To ensure we can do that, we seek talented, qualified employees in all our operations around the world regardless of race, color, sex/gender, including pregnancy, gender identity and expression, national origin, religion, sexual orientation, disability, age, marital status, citizen status, veteran status, or any other protected classification under applicable law. Thomson Reuters is proud to be an Equal Employment Opportunity/Affirmative Action Employer providing a drug-free workplace.
We also make reasonable accommodations for qualified individuals with disabilities and for sincerely held religious beliefs in accordance with applicable law.

Intrigued by a challenge as large and fascinating as the world itself? Come join us.

To learn more about what we offer, please visit thomsonreuters.com/careers.

More information about Thomson Reuters can be found on thomsonreuters.com.
Locations
Toronto-Ontario-Canada;Ann Arbor-Michigan-United States of America;Carrollton-Texas-United States of America;Eagan-Minnesota-United States of America