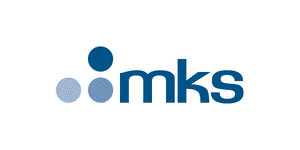 Director, Talent Development at MKS Instruments
Andover, MA 01810
The Company:
Now is a great time to join MKS as we continue our long history of growth and success! Our recent accolades include being ranked #21 on the Fortune 100 Fastest Growing Companies list for 2019, and we have been named to the list for the last three years in a row! We make a difference by enabling technologies that transform our world – in the semiconductor, industrial technologies, life and health science and research and defense industries. We bring cutting edge science and engineering, and committed collaboration with our customers, to solve their hardest technology challenges. Developing talent is key to our success and this highly visible role will play a major part as we continue to evolve!
The Role:
This is an exceptional opportunity for someone with a broad-based HR foundation who's ready to take the next step in their career, with a focus on talent development!   In this role, you will partner with our VP, Talent & Organizational Development and build, from the ground up, a global talent and development function in a rapidly growing, well established 5,000+ employee company. You will have the opportunity to design, shape and bring to fruition a world class comprehensive talent and development function.   This is an exciting time to join MKS as it evolves its culture and its leadership, and you will have a central role and the opportunity to have a big impact in both spheres.
This role is responsible for designing and implementing a comprehensive function that ensures a robust talent pool is ready to meet the company's aggressive growth objectives. The broad range of talent processes include performance management, talent assessment, succession planning, talent development, learning management system, among other processes. This role manages a team of 3 professionals.
Major Responsibilities:
Lead the cycle of corporate talent processes, including performance management and succession planning
Champion our global high potential leadership identification, assessment and development practices
Benchmark and establish world class development strategies, e.g., rotational assignments, action-learning projects, career development tools, etc.
Oversee the design and delivery of comprehensive management development, leadership development and other programs
Source, negotiate, manage and evaluate partnerships with global talent development service providers – US, APAC, EMEA
Develop metrics and tracking mechanisms to optimize the impact of talent and development programs on business results
Oversee coaching and mentoring programs
Lead diversity and inclusion programs throughout the organization
Oversee the management of the corporation's learning management system and team
 Background and Education:
Master's degree in Human Resources Management, Organization Development or MBA with 10+ years of related experience in HR, talent or learning & development in a fast- paced technical environment
Excellent communication, interpersonal skills and executive presence
Outstanding facilitation and consultative skills and ability to work closely with senior leaders as well as leaders at all levels
Experience and/or exposure to curriculum and program design, deployment and measurement
Experience with competency models, assessment tools and learning management systems
Results oriented with strong business savvy
Passionate about leadership, organization development, and talent management
Ability to travel (domestic and international) up to 15%
Globally, our policy is to recruit individuals from wide and diverse backgrounds.  However, for positions requiring access to export-controlled goods and technical data that are subject to the International Traffic in Arms Regulations (ITAR) or Export Administration Regulations (EAR), MKS Instruments. Inc. may have to obtain an export license from the U.S. Government. As such, applicants for these positions, except "U.S. persons" (generally defined as U.S. citizens, lawful permanent residents (e.g.,, Green Card holders)), and individuals who is granted status as a "protected person" under 8 U.S.C. 1324b(a)(3), such as refugees and asylees, may be subject to an export license review process. Employment is contingent upon issuance of the license.
MKS Instruments, Inc. is an Affirmative Action and Equal Opportunity employer. We solicit and hire applicants regardless of race, color, national origin, sex, religion, age, disability, veteran status, sexual orientation, gender identity, or any other protected category. Our policy is to employ the most qualified applicants. We conduct background checks and drug screens, in accordance with company policies and federal and state guidelines.
Principals Only, Please.
114,264 - 155,713 /year
Director of Talent Acquisition
What is this?