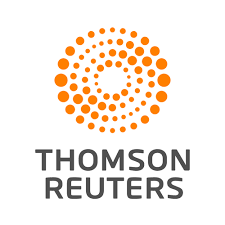 Director, UX Strategy, Brand & Architecture at Thomson Reuters
Eagan, MN
Job Description
About the UX Team
Come and join the Digital UX Team as we work to transform Thomson Reuters into a truly Digital company. We aren't just changing the way customers engage with us, we are transforming and re-imagining our business, by focusing on the individual user. We are looking for curious, smart, self-driven UX professionals who love the challenge of turning complex problems and constraints into elegant solutions that meet our users' needs. Our team promotes an agile, collaborative, supportive environment where diverse thinking, innovative design and experimentation is welcomed and encouraged. Our work focuses on a large portfolio of transformational efforts as we work together to deliver on the promise of making it easy to do business with Thomson Reuters.
The Dir, UX Strategy, Brand & Architecture role will work with product management and technology teams to provide best-in-class user experiences that will transform our end-to-end customer journey.
You will oversee UX activities and deliverables for the team in an Agile environment – both for UX and User Interface Design. This role is responsible for attracting, retaining, and developing top talent focused on designing intuitive, user-centered experiences through iterative UX Research testing.
Responsibilities
Provide UX Leadership and manage senior UX Architects and UI Designers/Prototypers across all the Product teams
Ensure that what is released is a high quality, well-tested user experience, even if MVP
Lead user-centered design methods and best practices and ensure that all work is completed on time and to the highest standard
Help to keep the product vision in alignment with user needs
Use analytics, user research and other approaches to help make decisions and iterate on product designs
Have a deep appreciation and talent for simple solutions to complex problems
Drive understanding of issues through problem-framing, rather than problem solving, helping teams see problems in a way that yields the best customer experience
Impart day-to-day leadership that fosters a shared understanding of the intersection between user needs, technology enablement and business goals
Collaborate effectively with an agile, cross-disciplinary teams to evaluate the feasibility of proposed designs and champion great UX work in the face of skeptics, alternatives and technical constraints
Stay current on all the tools, principles and practices in user-centered design and development, and advocate for continuous design and process improvement
Juggle many objectives, as a consistent champion for the customer
Lead and facilitate meetings, brainstorming sessions and critiques that are organized and productive
Manage and prioritize resources to support the product roadmap and align with business needs and team members' growth goals
Manage, direct and approve team member work, prototypes, style guides and patterns
Manage and develop team members to ensure they're engaged throughout the entire project lifecycle, delivering consistent quality work that meets our UX standards, and staying motivated to grow and achieve more
Develop team members to reach their full potential - understand their goals and needs, partner in their development, provide effective design feedback and critiques, advice, training and advocacy
Lead by example in creating a positive, supportive team environment that encourages collaboration, innovation and respectful discussion
Create and evolve the UX role within our Digital team and the organization to and leverage industry standards to move UX best practices forward
Evangelize component-based design principals and pattern libraries
Partner with analytics and research to appropriately benchmark, measure, assess, and optimize performance of existing, new and proposed feature sets.
Qualifications
8+ years experience within the field of user experience and interaction design
2+ years leading projects
2+ years managing teams
Bachelor's Degree or higher in a related field, such as Human-Computer Interaction, Library Sciences, Cognitive Science, Computer Science, etc.
Must have a portfolio of relevant work showing applied knowledge of usability, user-centered design and research through successful products. It contains wireframes, flows, prototypes and app or site maps etc. and displays the following.

Work by you
Work by a team you were directing
Work by your team, which you had to redirect
Any large-scale platform thinking you can show

Fluency in best practices for gathering UX requirements, prototyping & UCD
Familiarity with leading UI patterns (web/mobile app)
Several years working in a collaborative team and directly with developers for implementation.
Demonstrated history of analyzing analytic data as a measure of UX effectiveness (e.g., Adobe Analytics)
Solid written and verbal communication skills with the ability to quickly present a strong rationale for design recommendations and decisions
Demonstrated history of acquiring user data (e.g., preparing test plans/prototypes, facilitating usability tests, performing user research) is a big plus
Experience with JIRA would be helpful.
Respectful listener and constructive communicator that weighs and balances user research/customer needs with Business/Tech requirements when forming UX opinions and recommendations.
Experience facilitating brainstorming and product discovery sessions and getting consensus among a large, diverse group of stakeholders.
A strong sense of personal motivation - being able to work independently with a proactive attitude
Experience collaborating with Agile teams and environments
Tools include Sketch, Invision, Axure, Adobe Creative Suite, Microsoft Office. Front-end development knowledge a plus
At Thomson Reuters, we believe what we do matters. We are passionate about our work, inspired by the impact it has on our business and our customers. As a team, we believe in winning as one - collaborating to reach shared goals, and developing through challenging and meaningful experiences. With more than 25,000 employees in more than 100 countries, we work flexibly across boundaries and realize innovations that help shape industries around the world. Making this happen is a dynamic, evolving process, and we count on each employee to be a catalyst in driving our performance - and their own.
As a global business, we rely on diversity of culture and thought to deliver on our goals. To ensure we can do that, we seek talented, qualified employees in all our operations around the world regardless of race, color, sex/gender, including pregnancy, gender identity and expression, national origin, religion, sexual orientation, disability, age, marital status, citizen status, veteran status, or any other protected classification under applicable law. Thomson Reuters is proud to be an Equal Employment Opportunity/Affirmative Action Employer providing a drug-free workplace.
We also make reasonable accommodations for qualified individuals with disabilities and for sincerely held religious beliefs in accordance with applicable law.

Intrigued by a challenge as large and fascinating as the world itself? Come join us.

To learn more about what we offer, please visit thomsonreuters.com/careers.

More information about Thomson Reuters can be found on thomsonreuters.com.
Locations
Eagan-Minnesota-United States of America