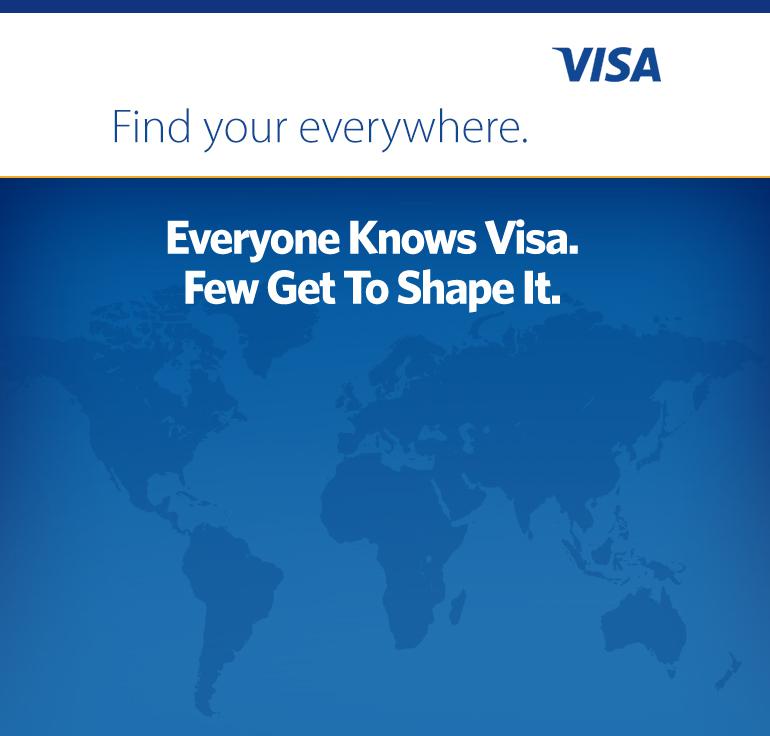 Director, Visa Direct Cross Border, LAC at Visa, Inc.
Miami, FL
Company Description
As the world's leader in digital payments technology, Visa's mission is to connect the world through the most creative, reliable and secure payment network - enabling individuals, businesses, and economies to thrive. Our advanced global processing network, VisaNet, provides secure and reliable payments around the world, and is capable of handling more than 65,000 transaction messages a second. The company's dedication to innovation drives the rapid growth of connected commerce on any device, and fuels the dream of a cashless future for everyone, everywhere. As the world moves from analog to digital, Visa is applying our brand, products, people, network and scale to reshape the future of commerce.
At Visa, your individuality fits right in. Working here gives you an opportunity to impact the world, invest in your career growth, and be part of an inclusive and diverse workplace. We are a global team of disruptors, trailblazers, innovators and risk-takers who are helping drive economic growth in even the most remote parts of the world, creatively moving the industry forward, and doing meaningful work that brings financial literacy and digital commerce to millions of unbanked and underserved consumers.
You'rean Individual.We'rethe team for you.Together, let's transform the way the world pays.
Job Description
Visa Direct is Visas push or buyer initiated payment solution to support instant P2P payments and disbursements globally. Visa believes the global opportunity for instant push payments is $55 trillion in annual payments volume with an excess of 85% of this fulfilled through checks, cash or other slow forms of payment. While some of this volume represents traditional P2M payments, a significant proportion represents new use-cases (P2P, Remittances, sharing economy payouts, merchant disbursements, QR based merchant acceptance) whereby funds are sent to consumers and small businesses to any Visa card across the globe. Financial institutions, payments providers and technology companies are leveraging Visa Direct to transform the way money is moved by consumers and businesses.
Responsibilities
The , Visa Direct Cross Border Director for LAC, will be a key team member of the Visa Direct LAC team, which is focused on accelerating the performance of cross border push payments readiness in priority markets, as well as manage all activities related to driving this strategy with internal and external stakeholders in the region.
The scope will include creating new strategies, processes and controls to support scale the growth of Visa Directs cross border global program reach, and achieve commercial targets for authorization optimization and product efficiently in the region, considering specific country needs and regulatory requirements. The candidate must possess a unique combination of product expertise, problem-solving skills, be comfortable with rapid changes, have intellectual curiosity, and attention to detail.
Lead and manage the overall cross border acceptance strategy in the LAC region to reach the authorization targets for the priority markets, and support strategic clients needs in the region
Actively engage with Clients to implement the framework to improve authorization levels
Lead and develop processes to monitor performance in partnership with Global and Regional stakeholders, create and communicate processes and best practices for configuration of authorization models for issuers in the region
Create and execute action plans in partnership with regional leads for clients that need to improve their performance; and track accordingly
Work closely and in alignment with Global Strategic Partners and Global Commercialization teams to understand and monitor roadmap expansion plan and any impacts or developments in the LAC region.
Work closely and in alignment with the Cross Border LAC team to make sure strategies are in alignment and there is synergy between efforts
Work closely and in alignment with the VD Global Ecosystem Readiness and VD Global X-Border Strategy leads to make sure plan is deployed consistent with global framework and continuously monitor performance and action plan for achieving goals
Lead and manage waivers related to exceptions, tracking opportunity with Clients for enhancements
Lead and create new models for cross border authorization improvement in the region, develop and implement solutions as needed
Develop and continuously improve educational materials for Clients and conduct internal stakeholder training to help deploy the strategy in the region
Work closely with AML & Risk stakeholders to address specific issues and Client needs for new tools, processes, policies, as well as establish best practices for Clients and engage with stakeholders to improve Visas policies and positions
This person should quickly become the SME for push payments cross border strategy in the LAC region.
Position requires availability for travel to priority markets in order to deploy strategy with local teams and track Issuer outreach action items with internal stakeholders and Clients.
Qualifications
Basic Qualifications:
10 years of work experience with a Bachelors Degree or at least 8 years of work experience with an Advanced Degree (e.g. Masters/MBA/JD/MD) or at least 3 years of work experience with a PhD.
Preferred Qualifications:
12-15 years of work experience with a Bachelors Degree or 8-10 years of experience with an Advanced Degree (e.g. Masters, MBA, JD, MD) or 6+ years of work experience with a PhD
Passion for future of payments and self-motivated to be change agent in the ecosystem
At least 8 years of experience in managing program performance, ideally with some combination of product and operations experience. Advanced degree preferred
Experience working across global markets in the payments/financial sector
Experience with global remittance or global payouts programs and the challenges in moving money across the global via different types of systems
Strong project management and organization skills to keep large cross-functional teams delivering towards a common goal
Excellent communication skills (verbal & written) and ability to communicate complex ideas effectively
Demonstrated analytical approach to problem solving

Strong team player, self-motivated and the ability to work independently at coordinating cross functional activities, obtaining buy-in and elevating issues at critical junctures

Fluent in English, Spanish and Portuguese is a plus
Additional Information
Physical Requirements
This position will be performed in an office setting. The position will require the incumbent to sit and stand at a desk, communicate in person and by telephone, frequently operate standard office equipment, such as telephones and computers, and reach with hands and arms.
Visa is an EEO Employer. Qualified applicants will receive consideration for employment without regard to race, color, religion, sex, national origin, sexual orientation, gender identity, disability or protected veteran status. Visa will also consider for employment qualified applicants with criminal histories in a manner consistent with EEOC guidelines and applicable local law