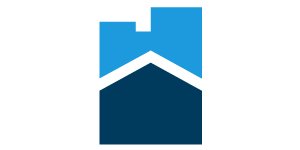 Disbursement Coordinator- TX at ServiceLink
Dallas, TX
Disbursement Coordinator- TX - 20047 
Description
 Works closely with the Closing Team to help process and finalize the disbursement process. The Disbursement Coordinator is responsible for participating in the daily operations including, but not limited to file prep, checking for wires, receipting and assigning funds, depositing checks, printing checks, post-closing issues and other duties required to support company requirements.
ESSENTIAL DUTIES AND RESPONSIBILITIES
• Responsible for all areas related to disbursements.
• Knowledge of Client Online banking systems.
• Complete bulk transfer report daily and transfer funds accordingly.
• Periodically check banking systems for incoming wires and assign monies in closing system.
• Initiate/Approve/Release outgoing wires.
• Prepare check deposit in closing system and banking systems.
• Monitor the OK to Disburse Que.
• Print disbursement sleeves that are emailed to the Disbursements Folder.
• Check files for money.
• Effectively communicate with Closing Teams when file is out of balance or something is needed to disburse file.
• Research returned checks.
• Meet production goals and quality requirements as set by management.
• Adhere to company policies and procedures.
• Perform all other duties as assigned. 
Qualifications
 • High School diploma or equivalent.
• Practical work experience within real estate industry.
• Attention to detail.
• Proven customer service skills.
• Must be able to use and have advanced computer skills and be proficient in the Microsoft software products. 
ServiceLink, its affiliates and subsidiaries, is an Equal Opportunity employer. All qualified applicants will receive consideration for employment without regard to any characteristic protected by applicable law. 
Job
: Operations All Other 
Primary Location
: TX - Dallas 
Organization
: ServiceLink 
Job Posting
: Mar 20, 2020, 1:02:19 PM