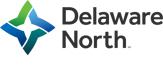 Dishwasher at Nationwide Arena at Delaware North
Columbus, OH 43215
Our Exciting Work Environment
The Delaware North Sportservice operation at Nationwide Arena – home to the NHL's Columbus Blue Jackets -- includes six private party towers, clubs, suites, concessions and premium dining areas.

But it's not just the fans who benefit from the arena's food experience; Delaware North's executive chef-led culinary team at Nationwide Arena offers a lesson in healthy cooking to Blue Jackets prospects during summer developmental camp.

In addition, Delaware North operates retail services for the team at Nationwide Arena, including the Fox Sports Ohio Blue Line team store.
Our Diner-themed concession stands offer traditional arena fare such as hot dogs, pretzels, popcorn, assorted Pepsi products and a wide variety of beers featuring Ohio Local Breweries such as Land Grant and BrewDog .
Our Grille-themed concession stands add a few twists to the traditional fare with a variety of hot sandwiches at the Chef's Corner and the always popular Bacon-On-A-Stick.
Why work for us?
Exciting Environment
You will be a part of the Nationwide Arena game day experience
Work with your friends – Special Refer-A-Friend Bonus program
Special Perks
Meals provided
Discounted parking or a quick bus ride from anywhere in the city, including a direct route from OSU
Rewards & Recognition program
Work Schedule
Flexibility in scheduling -- Low commitment for part-time work 
Great for 2nd income, students, and retirees
The Opportunity
Position Summary
Under general supervision of the department manager/chef, responsible for cleaning of kitchen and dining areas, in accordance with Company's GuestPath Universal Service Standards.
Essential Functions:
Empties trash and cleans garbage pails
Brings garbage to dumpster
Breaks down boxes and brings to compactor
Maintains ice dispenser filled at all times
Sweeps and mops floors
Stocks supplies such as food, dishes, and utensils in serving stations, cupboards, refrigerators, and salad bars.
Transfers supplies and equipment between storage and work areas, by hand or using hand trucks.
Performs other duties as assigned
Non-essential Functions:
Washes pots, pans, and dishes
Assists with accepting delivery items and storage of such items.
Assists in cleaning and preparing various foods for cooking or serving as needed.
Education & Experience:
Knowledge, Skills & Abilities:
Ability to take and follow direction
Reliable and independent
Ability to adhere to Company's GuestPath Universal Service Standards
Physical Requirements:
Ability to lift and carry up to 60 lbs
Frequent standing and walking on tile surface, for entire length of shift
Frequently required to reach up to 6-7 feet, twist at waist, bending and squatting
Pushing and pulling occasionally, to move equipment, mops and brooms
Environmental Working Conditions:
Kitchen environment – noise levels be moderate to high
Works frequently in a hot and damp environment.
Hazards include, but are not limited to, cuts from broken glass, metal cans, slipping and tripping.
Occasionally immerses hands in water to perform cleaning duties
Who We Are
Take your career beyond the ordinary—to the extraordinary.
At Delaware North, you'll love where you work, who you work with, and how your day unfolds. Whether it's in sporting venues, casinos, airports, national parks, iconic hotels, or premier restaurants, there's no telling where your career can ultimately take you. We empower you to do great work in a company with 100 years of success, stability and growth. If you have drive and enjoy the thrill of making things happen - share our vision, grow with us.
Delaware North is one of the largest and most admired, privately-held hospitality companies in the world.  Founded and owned by the Jacobs family for nearly 100 years, it is a global leader in hospitality and food service with operations in the sports, travel hospitality, restaurants and catering, parks, resorts, gaming and specialty retail industries.  Delaware North has annual revenue exceeding $3 billion with 60,000 employee associates. To learn more, visit www.delawarenorth.com.
All applicants will be subject to a pre-employment background check and may be subject to a pre-employment drug test depending upon the position and/or client requirements.
Delaware North Companies, Incorporated and its subsidiaries consider applicants for all positions without regard to race, color, religion, creed, gender, national origin, age, disability, marital or veteran status, sexual orientation, or any other legally protected status.  Delaware North is an equal opportunity employer.