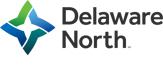 Dishwasher at the FORUM at Delaware North
Inglewood, CA 90305
Our Exciting Work Environment
Grounded in a foundation of family ownership for over 100 years, Delaware North has earned a reputation as one of the most admired family-owned hospitality companies in the world. At The Forum, located in Inglewood, California, we provide food and beverage concessions and catering services for our partner. We're working behind the scenes and on the front lines – making each guest experience, moment and memory the best it can be.
The Opportunity
Maintains the dish room and dishwashing machine, and washes and properly stores all dishes, in accordance with the Company's applicable standards and procedures. Keeps all kitchen wares storage areas clean and orderly. Other duties as assigned.
Must be at least 18 years' old.  Willing to work an event driven schedule on a part-time basis. These events are primarily during the nights, and weekends. Must have ServSafe Food handler's cards.
Why work for us?
Exciting Environment
You will be a part of The Forum exciting event/concert experience

Work with your friends or make new ones – Special Refer-A-Friend Bonus program

An opportunity to grow your customer service skills
Special Perks
Meals provided

Free parking

Rewards & Recognition program
Opportunities to Advance
Ability to develop your leadership skills and be on the fast track for hospitality career advancement