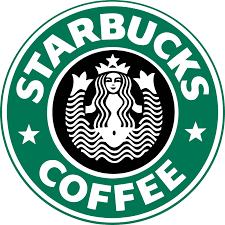 dishwasher (porter), Princi Kitchen at Starbucks
Seattle, WA
Job Description
dishwasher (porter), Princi Kitchen200001095Starbucks Princi Kitchen
Now Baking – Porter - Princi Kitchen
From the beginning, Starbucks set out to be a different kind of company. One that celebrates coffee, it's rich tradition, and a feeling of connection. Continuing our quest in 2016, we announced a partnership with Princi, a renowned boutique bakery and café founded by Rocco Princi in 1986. Known for its artisan breads created from traditional family recipes, Princi's six locations have become beloved experiences for customers across Milan and London.
Through the shared values for handcrafted experiences, Starbucks will expand standalone Princi specialty stores and begin including fresh baking in Starbucks Roasteries and Reserve stores, with the first opening in New York City in 2018.
Join us on this special journey!
A porter contributes to Starbucks success by maintaining Princi Kitchen facilities daily.The kitchen porter helps to keep the kitchen running smoothly by making sure everything is clean, tidy, safe and hygienic. This role ensures cooking equipment such as pots and pans are cleaned quickly and ready for chefs and cooks to use.
As a porter, using past kitchen experience, the candidate will:
·Unload deliveries to the kitchen
·Organize the storeroom
·Collect and washing pots, pans, plates and cutlery
·Get pots, pans small wares and cutlery back into use as quickly as possible
·Wash and disinfect kitchen appliances, work surfaces, floors and walls
·Ensure kitchen equipment is properly stored
·Remove and recycle waste from the kitchen
·Break down trash and boxes
·Ensure heavy cleaning of entire facility and equipment as needed
·Basic food preparation: peel, wash products and basic prep
·Perform miscellaneous job-related duties as assigned by leaders
·Execute miscellaneous tasks as assigned by supervisor
Summary of Experience
·Experienced in using heavy duty dishwashing equipment - 1 year
·Commercial Kitchen Experience - 1 year
·Current local health and safety certifications


Starbucks and its brands are an equal opportunity employer of all qualified individuals.

We are committed to creating a diverse and welcoming workplace that includes partners with diverse backgrounds and experiences. We believe that enables us to better meet our mission and values while serving customers throughout our global communities. People of color, women, LGBTQIA+, veterans and persons with disabilities are encouraged to apply.

Qualified applicants with criminal histories will be considered for employment in a manner consistent with all federal state and local ordinances. Starbucks Corporation is committed to offering reasonable accommodations to job applicants with disabilities. If you need assistance or an accommodation due to a disability, please contact us at 206-318-0660 or via email at applicantaccommodation@starbucks.com
false