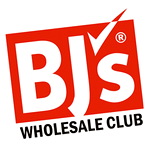 Distribution Ops Specialist (Weekend Supervisor) Job (Uxbridge, MA, US, 01569) at BJ's Wholesale Club, Inc.
Uxbridge, MA
BJ's Wholesale Club was the first retailer to introduce the warehouse club concept in the northeastern United States. Today, we're a multibillion dollar operation with more than 200 clubs in 17 states from Maine to Florida.
While our Members know us for helping them save up to 25% off grocery prices every day, our Team Members  love us for providing a supportive and engaging workplace that's committed to developing great talent.
If you're a motivated and enthusiastic person who enjoys working collaboratively and is committed to providing great service for our Members, we want to hear from you. BJ's offers a fast-paced, team environment with great training opportunities and competitive salary and benefits packages to help you  succeed.
DISTRIBUTION OPERATIONS SPECIALIST 
Responsible for overseeing and directing all general warehouse operations, receiving, shipping, crossdocking and yard jockey functions to include: (1) developing and maintaining a daily staffing plan to ensure efficient merchandise flow and 100% asset integrity on all outbound shipments; (2) overseeing the put to club process to ensure the timely throughput of all merchandise; (3) monitoring safety and loss prevention practices to ensure a safe working environment; (4) evaluating the daily volume of receiving, crossdock and shipping to establish staffing requirements for each department to achieve a 24 hour turn of merchandise; (5) developing and coaching direct reports to achieve department performance goals and objectives.
Manage the daily activities of the receiving, crossdocking, shipping, warehouse operations, and yard jockey functions. Implement a daily staffing plan to ensure all merchandise is processed through the warehouse within four hours of receipt. Manage the inbound receiving area to ensure a timely turn of inbound loads and to ensure there is a proper mix of heavy to light merchandise to maintain an efficient crossdock and shipping process. Monitor the crossdock and warehouse to prevent aging and grid-lock. Supervise the shipping process to ensure that each trailer is loaded in accordance with cube and the Department of Transportation guidelines. Oversee the efficient flow of merchandise through put to club to ensure timely and accurate processing Ensure safe and accurate trailer loading and merchandise palletizing techniques are utilized to prevent product damage.
Maintain safety compliance with equipment operations to include: Forklifts, pallet jacks and powered electric jacks. Support and assist the ongoing development of safety programs, raising awareness and reducing safety accidents/incidents. Ensure the timely reporting, documenting, and retraining of all safety violations. 
Maintain timely administration of team member performance evaluations, corrective actions, performance documentation and recognition programs. Encourage open communication with team members through weekly departmental meetings and one on one interaction. Manage and monitor daily reporting to ensure performance goals and day to day operations are completed. Work with your team to develop strategies that will help enhance the business and reduce cost.
Develop and coach team members to achieve department goals and objectives. Provide feedback to team members not only during performance appraisals but during regular interaction. Maintain a professional demeanor when interacting with all levels of team members and managers/supervisors.
 Requirements 
Minimum Education: High School Diploma or equivalent experience required
Preferred Education: Associates Degree or Bachelor's Degree in Business Management
Preferred Experience: 2 to 4 years' experience in Distribution/Transportation.
BJ's Wholesale Club is committed to a policy of equal employment opportunity for all qualified team members and applicants for employment without regard to race, religion, color, sex, sexual orientation, age, ancestry, national origin, physical and/or mental disability, genetic information, atypical cellular or blood trait, marital and/or familial status, pregnancy, gender identity and expression, military or veteran status, or any other characteristics protected by applicable law.