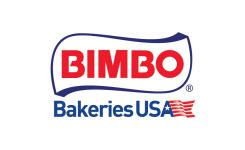 Distribution Supervisor at Bimbo Bakeries USA
Chicago, IL
Job Description
Have you ever enjoyed Arnold®, Brownberry® or Oroweat® bread? A Thomas'® English muffin or bagel? Or perhaps snacked on a Sara Lee®, Entenmann's® or Marinela® cake or donut? If the answer is yes, then you know Bimbo Bakeries USA!
Bimbo Bakeries USA is part of Grupo Bimbo, the world's largest baking company with operations in 33 countries. Bimbo Bakeries USA (BBU) employs 20,000 associates across the U.S. in bakeries, sales centers, corporate offices and on sales routes to ensure our consumers have the freshest products to feed their families at every meal. But our associates come to work for much more – the chance to feed their own lives through exciting work that offers the opportunity to make a real difference in their professional and personal lives every day.
The Distribution Supervisor will have direct responsibility for the shift supervised and full accountability for the Shipping operations, employee relations, order accuracy, and employee safety issues during that shift.

PRINCIPAL ACCOUNTABILITIES
Support the department in preparing and adhering to the department budget. Always seeking innovative ways to improve efficiencies, service and to reduce costs.
Coordinate the Shipping and Transport schedule and work closely with other departments.
Maintain a positive working relationship with collective bargaining unit and ensure compliance with the terms and conditions of the labor contract (if applicable).
Schedule, assign and direct workforce.
Train, monitor and evaluate workforce.
Create a culture of safety and teamwork in the department.
Ensure that employees are in compliance with all safety rules and GMPs.
Participate in and lead LEAN manufacturing activities as needed.
Take appropriate action to ensure the integrity and sustained certification of the SQF system.
Responsible for entering all data for related tracking programs.
Processing of payroll for all distribution employees using the Kronos System.
Record and balance produced and purchased product during the designated shift. Follow-up on discrepancies with production and/or producing plants during the shift.
Review route accounting after the run. Follow up with DM and production on discrepancies.
Responsible for reporting and taking any necessary action to prevent food safety and food quality problems from occurring.
Responsible for following and enforcing procedures outlined in the Food Safety Plan and the Food Quality Plan and any other programs that support the SQF system and other 3rd party audits.