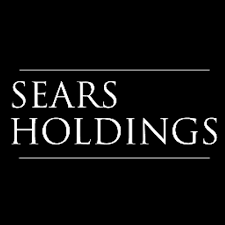 District Administrator at Sears Holdings
San Juan, PR
Job Description
Req/Job ID:
986162BR
Employing Entity:
Transform SR Home Improvement Products LLC
Employment Category:
Regular, Full-time
Job Function:
Operations
Store ID:
24615: Sears PR Home Improvement
District Administrator

Process daily work for Existing and New Installation Projects. Answer and or direct incoming calls from internal and external customers. Make periodic calls when necessary to customers, contractors, vendors and internal team members.
Responsible for the clerical and administrative support to the National Production Team function for annual installed volume between $2.5M to $20M per district.
Job Requirements
Job Duties/Responsibilities:

• Provides administrative support to Field Production Team while communicating and resolving contract issue with Sales Staff
• Answers phones and directs calls and/or takes messages when necessary. Perform process driven periodic Member calls.
• Reviews office reports daily (e.g., unassigned contractors, Product ETA... )
• Review new incoming job packets for accuracy and proceed accordingly... material ordering and labor scheduling. Any issues, attempt resolution or pass to On-Hold Specialist.
• Job measure and permit scheduling and ordering
• Order product tracking and communications
• Contractor optimization and retainage through rotational job scheduling
• Continued Project Superintendent, APS and Outside Vendor communications
• Process Sub Contractor payments maintain check security and process all completed jobs
• Schedule and track service appointments
• Work though customer compensation process
• Finalize job paperwork for completion
• Perform 30 day follow up call - Member Experience
• Performs miscellaneous duties as assigned

Required Skills:

• Advanced customer service skills
• Computer knowledge, and skill in using Microsoft Office products and web-based technology
• Excellent organizational skills
• Some product knowledge

Preferred Skills:

• Advanced customer service skills
• Computer knowledge, and skill in using Microsoft Office products and web-based technology
• Excellent organizational skills
• Some product knowledge

Preferred Skills:

• ability to work well under pressure & ability to meet deadlines
• Multi taker with attention to details
• general office skills including phone etiquette

#HomeServices
24615