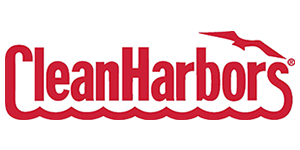 District Sales Manager at Clean Harbors Environmental Services, Inc
Tampa, FL
Position Description:
The Opportunity
Safety-Kleen, Florida, is seeking a District Sales Manager to join their safety conscious team! The District Sales Manager will identify and close new opportunities, grow existing accounts, and create loyal customers through outstanding service. This position will require travel 60%+ including overnights.

The person in this position can sit anywhere in Florida.

Why work for Safety-Kleen?
Health and Safety is our #1 priority and we live it 3-6-5!
Competitive wages (Base salary plus additional earning)
Comprehensive health benefits coverage after 30 days of full-time employment
Group 401K with company matching component
Generous paid time off, company paid training and tuition reimbursement
Positive and safe work environments
Opportunities for growth and development for all the stages of your career
Key Responsibilities: 
Ensures Health and Safety is the number one priority by complying with all safe work practices, policies, and processes and acting in a safe manner at all times;
Hire, train, lead and coach outside sales representatives with setting account strategies, creating sales plans, developing proposals, negotiating contracts, and assisting with key customer accounts, as needed;
Create and manage sales territories;
Manage the overall business portfolio to maximize territory revenues;
Develop local sales support tools and customer campaigns;
Work closely with Branch General Manager (BGM) to ensure sales plans are being executed;
Work in conjunction with the BGM to create and deliver sales performance evaluations;
Develop sales force skills by evaluating Sales Representatives' strengths/weaknesses;
Work with the BGM to develop and present sales training and topics for branch personnel;
What does it take to work for Safety-Kleen?
7+ years of outside sales experience and 5+ years of directly managing a staff;
Bachelor's Degree preferred, or equivalent additional experience required;
Business acumen, including budgeting and forecasting skills;
Prior experience using CRM software tools to manage customers, territory, sales quotas and reporting;
Previous experience with interviewing, hiring, developing and managing employees;
Strong technical skills to include Microsoft Office Products;
Ability to set clear objectives and measurements;
Ability to travel 60%+ including overnights and a valid driver's license is required;
Join our team today! To learn more about our company and to apply online for this exciting opportunity, visit us at www.safety-kleen.com/careers

Safety-Kleen Systems, a Clean Harbors company, has a commitment to excellence deeply rooted in a strong sense of tradition. Our entire business model revolves around keeping North American businesses green. We generate more than $1.2 billion in annual revenue as a world-class environmental service organization and market leader in industrial hazardous waste management, parts-cleaning technology, and oil re-refining. We collect over 200 million gallons of used motor oil each year and we have the largest re-refinery capacity in North America allowing us to re-refine more than 150 million gallons each year.
 
Every day, we help our customers resolve their waste management needs and reduce their carbon footprint. PROTECTION. CHOICES. PEOPLE. MAKE GREEN WORK ™

We thank all those interested in joining the Safety-Kleen team; however only those that complete the online application and meet the minimum job qualifications will be considered for this role.

Safety-Kleen Systems, a Clean Harbors company is a Military & Veteran friendly company.

*SK
#LI-MB1
Potential Applicants:

We are an Equal Opportunity Employer and do not discriminate against applicants due to veterans status or on the basis of disability.