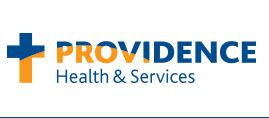 Dosimetrist I at Providence Health & Services
Burbank, CA
Dosimetrist I
Job Number: 273032
Schedule: On Call
Shift: Day
Job Category: Radiation Therapy
Location: California-Burbank
Providence is calling a Dosimetrist I (Per diem/Day shift) to Providence Saint Joseph Medical Center in Burbank, CA.
Apply Today!
Applicants that meet qualifications will receive a text with some additional questions from our Modern Hire system
We are seeking a Dosimetrist I who will coordinate and guide the activities of the simulator and treatment planning functions as carried out by the radiation therapists to ensure provision of safe, accurate and quality radiation therapy. Works closely with the Radiation Oncologists and Radiation Physicist in planning the course of radiation therapy by performing radiation dose distribution and dose calculations. 
In this position you will:
Maintain established department policies, procedures, objectives, quality assurance program, infection control, and safety standards
In conjunction with the radiation physicists, assure the provision of high quality radiation therapy by guiding the activities of the simulator and treatment planning functions as performed by the radiation therapists
Share responsibility with the radiation physicist for reviewing records of treatment on a continuing basis to ensure compliance with the plan and intent of the prescribed treatment course. With the lead therapist and radiation physicist, develops, reviews and implements charting and calculation standards
In collaboration with the Radiation Oncologists, assesses treatment goals and techniques. Advise Radiation Oncologists concerning implementation of difficult or unusual techniques. Consult, advise and write reports in a case of improperly administered radiation
Perform calculations and computer treatment planning verification for patients undergoing radiation therapy and assure dosage calculations performed by physics and/or technical staff are within standards. Ensure that all treatment plans and/or calculations are approved by the Radiation Oncologist prior to initiation of patient's treatment
Attend weekly chart rounds. Discusses the patient's diagnosis and aim of radiation therapy with the Radiation Oncologists, radiation physicists and simulation technologists in an effort to obtain optimal treatment for the individual patient
Provide direction to the simulation technologists and radiation therapists to ensure effective treatment planning and implementation of treatment Coordinate and/or assist with simulations and tumor localizations incorporating CT/MRI data as needed and preparation of patient contours for treatment planning
Perform or supervise the design and fabrication of immobilization devices, beam modifying devices (i.e., compensating filters, bolus, molds, custom shields, etc.) and treatment planning aids
Provide clinical training in dosimetry procedures for trainee therapists, dosimetrists, and technical staff. In addition, the continuing education and training of the radiation therapists and students requires teaching practical aspects of dosimetry, simulation, and treatment device construction
Responsible for submitting and updating physics and treatment planning charges
Actively participate in Quality Assurance and Continuous Quality Improvement
Maintain clinical proficiency in order to advise or assist staff therapists when necessary. Maintain expertise in treatment planning and the technical field as well as supervisory techniques
Assist the radiation physicist as requested
Required qualifications for this position include:
Graduate of an AMA-approved Radiation Therapy Technology Program with on-the-job training in medical dosimetry under the supervision of a Certified Dosimetrist, Radiation Physicist and Radiation Oncologist OR Graduate of an AAMD-approved hospital or university affiliated Medical Dosimetry Program with a clinical and classroom curriculum of 9 month's duration
Knowledge of technical aspects of radiation therapy, computer radiotherapy management systems
Preferred qualifications for this position include:
Certification by the Medical Dosimetry Certification Board

3 months work experience in the field
About the hospital you will serve.
Providence Saint Joseph Medical Center in Burbank, CA, is a 414 bed acute care facility, known for its state-of-the-art technology and high quality, compassionate care, has provided the full range of diagnostic, treatment, care and support services for the San Fernando Valley communities for close to 70 years.
Many of our specialized services are provided within our Heart and Vascular Institute, one of Los Angeles County's first STEMI designated receiving centers of heart attack victims; our Hycy and Howard Hill Neuroscience Institute, awarded the Gold Seal of Approval from The Joint Commission for a Primary Stroke Center, and the Gold Plus Achievement Award from the American Stroke Association (2010); our Women's Pavilion, and our newly opened the Roy and Patricia Disney Family Cancer Center, a comprehensive, state-of-the-art, patient-centered, treatment facility. Our cancer center includes some of the most advanced technology in radiation oncology, highly advanced medical and surgical oncology, excellent clinical outcomes and research, and all patient support services are housed in the same building.
Providence Saint Joseph Medical Center has an exceptional orthopedic program recognized for its excellent outcomes and clinical expertise.  And Providence Saint Joseph's Bariatric Program, a leader and resource for those dealing with obesity in Southern California, received a Five-Star Rating for Bariatric Surgery, and Bariatric Surgery Center of Excellence designation from HealthGrades.
Our Mission As expressions of God's healing love, witnessed through the ministry of Jesus, we are steadfast in serving all, especially those who are poor and vulnerable.
About Us Providence is a comprehensive not-for-profit network of hospitals, care centers, health plans, physicians, clinics, home health care and services continuing a more than 100-year tradition of serving the poor and vulnerable.Providence is proud to be an Equal Opportunity Employer. Providence does not discriminate on the basis of race, color, gender, disability, veteran, military status, religion, age, creed, national origin, sexual identity or expression,sexual orientation, marital status, genetic information, or any other basis prohibited by local, state, or federal law.