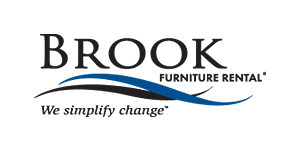 Downloader/Preloader (60990) at Brook Furniture Rental
Hayward, CA 94544
TITLE: Down Loader / Preloader DEPARTMENT: Distribution
REPORTS TO: DC Operations Manager STATUS: Non-Exempt
COMPANY OVERVIEW:
Brook Furniture Rental, Inc. (www.bfr.com) is America's leading high end residential and office furniture rental company. We provide high quality furnitur...
REQUIREMENTS:
Ability to move up to 100 lbs. of furniture with help
Certified on fork lift, order pickers or similar equipment, preferred
Ability to work in warehouse hot and cold temperatures
Ability to carry, lift, crouch, pull and walk as part of regular work day
Knowledge of proper furniture moving techniques and uses them daily
LOCATION & HOURS:
30985 Santana Street, Hayward, CA 94544
2nd shift
Brook offers a competitive compensation and generous benefit package including health and dental benefits and a 401(k) plan.
We are an Equal Opportunity Employer and will consider all qualified applicants for the position without regard to race, color, religion, sex, national origin, disability or protected veteran status.