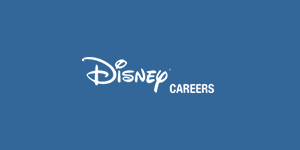 DPLE Art & Design Internship, FL Fall 2020 at Walt Disney Company
Kissimmee, FL
Job Summary:
Disney Parks Live Entertainment Art & Design Internship, FL Fall 2020

Disney Parks Live Entertainment (DPLE) is a dynamic entertainment environment, making Dreams Come True for millions of guests worldwide. The Art & Design Team is responsible for the development of scenic designs/concept art and renderings/scenic treatments/logos/graphics for live shows including parades, stage shows and special events on and off the Disney property and on-board the Disney Cruise Line.

We are looking for an experienced individual with an innovative mind-set and a passion for Disney quality and Magical creativity. We are seeking a passionate individual who will ensure that the Disney standards are reflected consistently in all creative materials.
Responsibilities:
Make an impact by…
Demonstrating knowledge of basic design, including but not limited to hand illustration as well as digital painting, computer graphics, and theatre/themed entertainment/production design
Contributing with design research
Collaborating as part of a team on at least one project from blue sky to completion
Working on multiple projects simultaneously
Participating in appropriate Creative Entertainment seminars and meetings
Showcase your skills in…
Your creative background
Knowledge of the Entertainment industry
Gaining trust through motivation and communication
Managing conflicting priorities
Ability to meet demanding deadlines
Adaptability working in different styles of artwork
Basic Qualifications:
Proficient knowledge of Illustrator and Photoshop
Computer proficiency within a Windows environment such as Excel, MS PowerPoint
Knowledge with 3D modeling architectural software that allows for accurate measurements, such as Sketch-Up/ Rhino/Maya/AutoCAD/Vectorworks
Preferred Education
Junior, Senior or Graduate level student pursuing a degree in graphic design, scenic design, themed entertainment design, illustration, architecture, animation, or related field OR have graduated within the past 6 months.
Additional Information:
Required Materials:
Resume

outlining all of your required qualifications

Portfolio

Submitted via URL link on resume; no PDF uploads or other submission formats accepted.
Confirm everything in your portfolio YOU have created.
Do not include Disney Characters or concepts for Disney Attractions, as we will be unable to review your portfolio.
In total, include no more than 10 pieces.
Place your items in order of what you're most proud of and most want to highlight; the 3 best pieces first
Show the diversity in your different art skills.
Show your ability to adapt to multiple art styles.
Include things that you have created that are relevant to entertainment including illustration, graphic design, scenic design, prop design, interior/exterior environmental, character art/design, signage, and typography.
To upload your resume:
Log into yourdashboard
Click the second tab "Applications"
Select "Submitted Applications"
Click on the title of the position for which you would like to attach the resume
Click the "Add Files" button
Under what do you want to add, select Resume
Be sure your document is titled in this format: FirstName_LastName_Resume

Internship Eligibility:
At the time of application, must be enrolled in a college/university taking at least one class in the semester/quarter (spring/fall) prior to participation in the internship program OR have graduated from college within the past six months OR be currently participating in a Disney College Program or Disney Professional Internship
Not have already completed two consecutive (spring/fall) College or Professional Internship Programs
Must possess unrestricted work authorization
Must provide full work availability
Must have reliable transportation to get to and from work
Current Active Disney cast members must meet Professional Internship transfer guidelines (for Walt Disney World cast members this is no more than four points and one reprimand in the last six months; for Disneyland cast members this is six months of consecutive service and a performance record clear of any disciplinary issues (warnings, suspensions, etc.) for at least six months)
Program Dates:
The approximate dates of this internship are June 2020 through January 2021. Interns must be fully available for the duration of the internship.
Housing:
​A limited amount of company-sponsored housing is available on a first-come, first-serve basis.