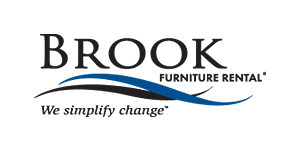 DRIVER at Brook Furniture Rental
Kent, WA 98089
Brook Furniture Rental, Inc. (www.bfr.com) is Americas leading high end residential and office furniture rental company. We provide high quality furniture and trustworthy and reliable service to sophisticated people and companies in transition. We currently offer our services in 16 of the top 20 major metropolitan cities across the country through 12 distribution centers.
Drive, deliver, load and unload rental furniture for pick-ups and deliveries to commercial and residential customers. Ensure this is done in a safe, courteous and efficient manner.
Responsibilities, in general, are in the following areas. These may evolve as the business requires.
Perform truck maintenance to ensure safe delivery vehicle and complete daily truck maintenance reports.

Check furniture to ensure acceptable condition for delivery prior to loading trucks.

Accurately check items against order when loading truck, delivering and picking up order.

Unload the merchandise from truck and carry it into the customers home carefully after communicating with teammates how to remove furniture off truck, onto the ground and into customers home.

Introduce self and helper to customer upon arrival and review items in the delivery and placement in home/office. Check pathways through home to prevent damage to home or merchandise.

Carry the furniture with your hands on the corners of the pieces to protect doorways, walls, etc from being scratched or dented.

Call for guidance from manager if a problem was encountered on delivery.

Record any problems encountered on delivery that will require further attention or follow up.

Provide customer with warranty packet which includes business cards, a feedback response card and other information literature.

Deliver and install/set up furniture to residences and commercial businesses in a safe manner and within agreed upon time frame.

Pickup furniture after order closes and record discrepancies as well as communicates with customer.

Assist in unload delivery trucks after pickups.

Drive truck safely and responsibly, staying alert to road hazards, and conditions as driving for fuel conservation, shutting off engine rather than idling at stops, following guidance of team member when backing into customer locations.

May be required to work inside on downloads, preloads or staging tasks as needed.

At least one year driving and delivery experience.

Have a good command of the English language to communicate with customers and coworkers.

Clear MVR and Class C or CDL license.

Knowledge of basic moving techniques is a plus.

With a partner, ability to lift and carry over 100 lbs. including up stairs, and during all types of weather from heat to snowy and icy conditions, both indoors and outdoors.

Use of hand tools, and some basic power tools to do light assembly of furniture, headboards, mirrors, pictures.

Carrying, lifting, crouching, pulling and walking are physical part of most of the day.

Use safe lifting and carrying techniques to reduce chance of injury, including wearing gloves to protect your hand.

Ability to work overtime when required.
Brook offers a competitive compensation and generous benefit package including health and dental benefits and a 401(k) plan.
We are an Equal Opportunity Employer and will consider all qualified applicants for the position without regard to race, color, religion, sex, national origin, disability or protected veteran status.
ID: 2019-1038
Job Code: 59617
Street: 5822 South 196th Street