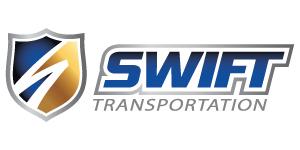 DRIVER MANAGER at Swift Transportation
Jonestown, PA
**FUTURE OPPORTUNITIES (not immediately hiring)** At this time, we do not have any openings available. If you're interested in future opportunities, please submit your resume and a member of our Talent Acquisition team will contact you to further discuss your qualifications and how it relates to the role.
Primary Purpose and Essential Functions: Lead a fleet of drivers.
Lead and retain a designated fleet of drivers.
Lead a minimum fleet of 50 manned tractors; for Shuttle Driver Leaders only-lead a fleet of at least 40 daycabs/Over-The-Road (OTR) tractors.
Establish a good working relationship with each driver.
Work with planning personnel to obtain loads for their fleet and dispatches drivers.
Manage driver availability to maximize productivity of their fleet.
Perform A.M. and P.M. checks on trucks and note daily.
Perform monthly driver reviews within the first 30 days of a driver being upgraded to solo status or 30 days of employment for experienced drivers in order to measure and record performance. After initial review, perform quarterly.
Manage driver performance and take proper disciplinary steps if necessary.
Know, support and enforce company policies.
Manage service levels of 98% for on time pick up and delivery.
Manage fuel process in compliance with opti stop and DCI objectives.
Ensure payroll accuracy for assigned drivers.
Act as a liaison between the driver, DSSC personnel, and all internal departments.
All other duties and projects as assigned.
Skills: Ability to lead others, knowledge of the transportation industry preferred, ability to communicate well with others, ability to transfer knowledge, above average writing skills and organizational skills, professional appearance, ability to take direction from managers and detail oriented, ability to solve problems and work in high pressure situations, and computer based keyboard skills.
Education: High School Diploma or GED
Experience Required: One year of leadership experience or a minimum of one year driving experience required. Four year college degree can replace experience required.